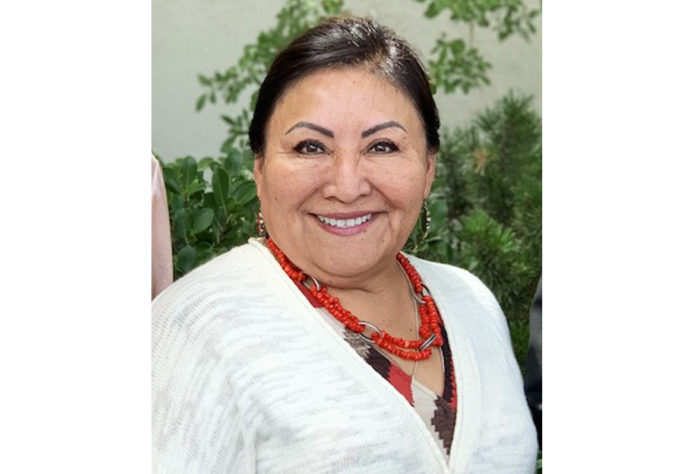 WASHINGTON, D.C. – President Biden has announced his intent to nominate Roselyn Tso as Director of the Indian Health Service, Department of Health and Human Services.
Roselyn Tso is an enrolled member of the Navajo Nation. Tso began her career with the Indian Health Service (IHS) in 1984. She previously served in various roles in the Portland Area IHS and IHS Headquarters. Currently, Tso serves as the Area Director for the Navajo Area IHS.
The Navajo Area IHS delivers health services to a user population of over 244,000 American Indians. The Navajo Nation is one of the largest Indian reservations in the U.S. consisting of more than 25,000 contiguous square miles and three satellite communities, extending into portions of the states of Arizona, New Mexico, and Utah. In her leadership position, she was responsible for the implementation of the Indian Self-Determination and Education Act and worked directly with tribes and direct service tribes.