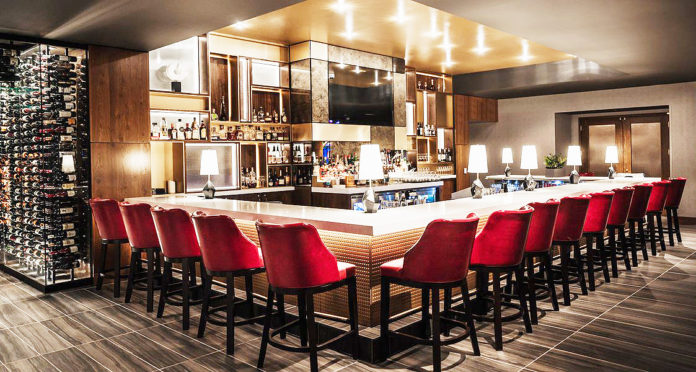 MILWAUKEE, WI – After nearly three years, Potawatomi Hotel & Casino has reopened one of its signature restaurant venues – Dream Dance Steakhouse. The restaurant opened to the public on Wednesday, Jan. 18. The restaurants features prime cuts sourced from the Allen Brothers of Chicago, more than 400 selections of wines from around the world (including 20 available by the glass), a warm ambience and attentive service.
The kitchen is helmed by Ben Jones, who brings more than 20 years of leadership experience in kitchens throughout the country. He most recently served as Executive Chef at the Sage Lodge in Pray, MT. He has also owned a wood-fire catering operation and was a guest chef at the renowned James Beard House in March of 2016. In addition to his role at Dream Dance Steakhouse, Jones will serve as Executive Chef for the property. 
Front-of-house operations are led by Rohit Nambiar, who joins the property after spending the last 25 years in the Chicago area, most recently serving as Director of Operations at Prairie Grass Café and Wine Club in Northbrook, IL. He has also received his certification as a level two sommelier from the Court of Master Sommeliers.
Dining room hours are 5:00pm – 10:00pm Wednesday, Thursday and Sunday; and 5:00pm – 11:00pm Friday and Saturday. The restaurant bar is open at 4:00pm Wednesday through Sunday featuring a light menu until 5:00pm and full menu thereafter.