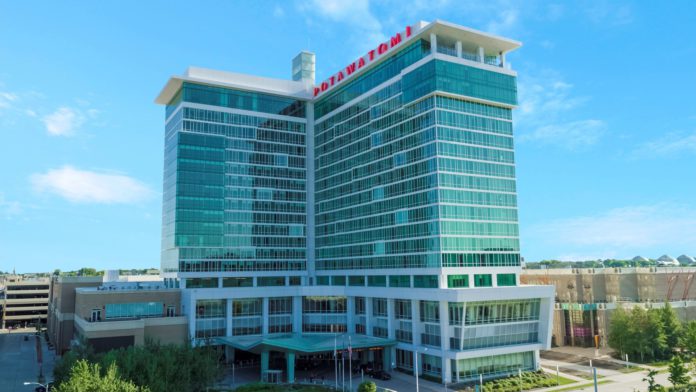 Potawatomi Hotel & Casino CEO/General Manager Rodney Ferguson has announced his resignation. He will remain with the business until April 7.
Ferguson will return to his home state of Virginia after accepting an opportunity to assist in the development and management of a new casino property being undertaken by the Pamunkey Indian Tribe.
"While I am excited about moving back home to pursue this exciting opportunity, I am saddened to be leaving Potawatomi and Milwaukee," said Ferguson. "With the help of many great team members, we've accomplished much over the last several years. I will certainly miss the many wonderful people I had the pleasure of working with at Potawatomi and throughout the community."
During two stints with Potawatomi Hotel & Casino, Ferguson has served in a number of executive roles. Prior to accepting his current title in 2017, he served as CFO from 2013 to 2015, and COO from 2016 to 2017.
During his tenure, Ferguson helped open and expand the property's hotel, coordinated its presenting sponsorship of the city's streetcar and continues to navigate the business through the pandemic.
In addition to his role at Potawatomi, Ferguson has served on the board of directors at several area organizations including Menomonee Valley Partners, COA Youth and Family Centers, Wisconsin Policy Forum, Sojourner Family Peace Center, Teach For America, the Governor's Council for Workforce Investment, MRA and the MMAC Leadership Council.
The Forest County Potawatomi will now begin a search for the property's next CEO/General Manager.