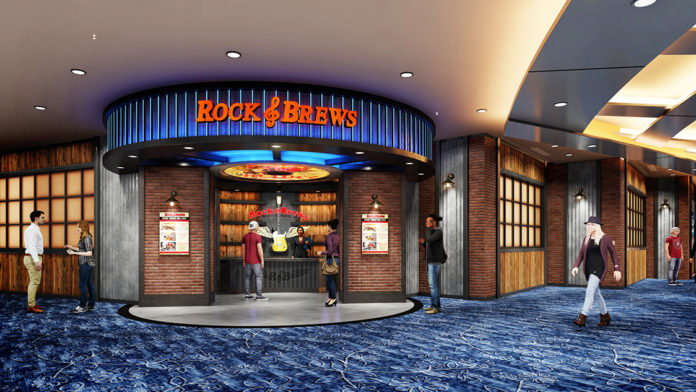 MILWAUKEE, WI – Potawatomi Hotel & Casino leaders alongside musicians Paul Stanley and Gene Simmons of the band KISS broke ground on the new Rock & Brews Restaurant – the newest location of the music icons' restaurant and part of a new look for Potawatomi.
"It's a thrill to partner with these music legends by bringing a fantastic dining experience and truly unique new venue to our guests at Potawatomi Hotel & Casino and the people of Milwaukee," said Dominic Ortiz, Potawatomi Hotel & Casino CEO and General Manager.
The restaurant, which will be located just past the skywalk entrance on the third floor, will feature seating for more than 200 guests. It will also have a double-sided bar with gaming machines and a stage for live music. There will also be a private dining room for parties and events.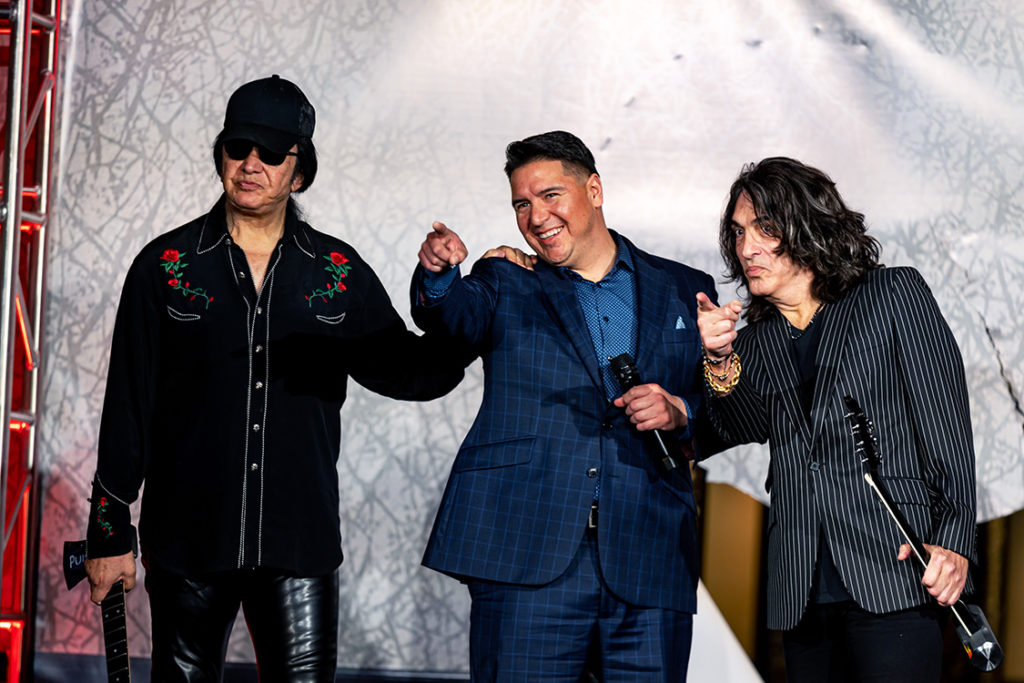 "The culture in Milwaukee is a perfect fit for a new Rock & Brews Restaurant," said Paul Stanley and Gene Simmons in a joint statement. "We are excited that the groundbreaking ceremony falls on the date of our End of the Road Tour concert in Milwaukee. We didn't want to miss this."
Rock & Brews guests will enjoy music while dining, and screens throughout the restaurant will play rock concerts in addition to art and décor from some of music's biggest names. The menu is described as "American classics with a twist," and includes burgers, sandwiches and pizzas. There will be 52 beers on tap.
Rock & Brews is expected to be open in September. It's part of a $100 million renovation project previously announced that will revolutionize the casino's third floor. The project includes more than 120,000 sq. ft. of space for new gaming, food, and entertainment experiences.