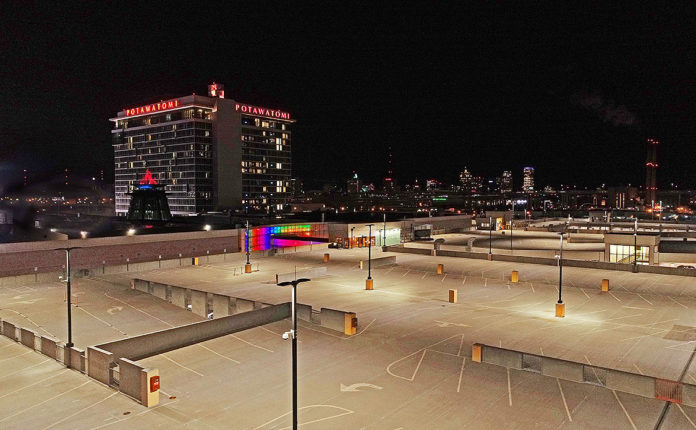 MILWAUKEE, WI – Potawatomi Casino Hotel has completed a full lighting renovation of its three parking structures. The renovation includes the property's top decks, two employee surface lots, and loading docks, for improved performance, light distribution, and better, more uniform illumination.

"The new lighting ensures there aren't any dark areas, which helps our employees and patrons feel safer, and drive and walk around with confidence," said Travis Gervais, Senior Security Manager Potawatomi Casino Hotel.  
"Across the board, everybody is happy with the enhanced first impression – we are now greeting guests and employees with better, more uniform and brighter light, which is also helping the security team," said Marc Metcalf, Senior Facilities Manager Potawatomi Casino Hotel.