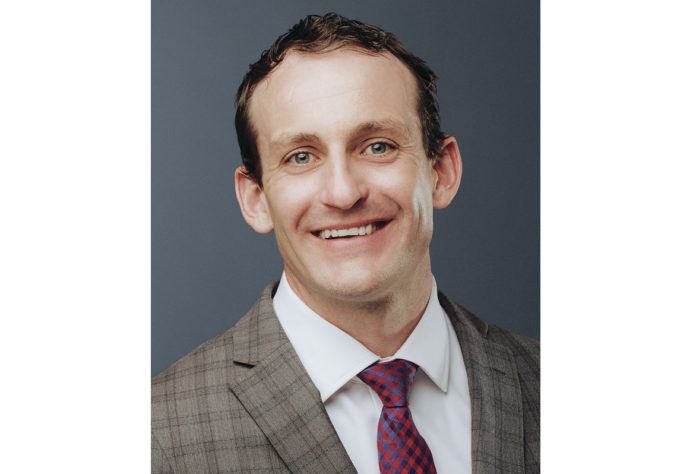 by Grant Eve
Social ethics and environmental sustainability are becoming every bit as important in assessing the success of a business as its income statement for public companies and is just a matter of time before we start to see the importance continue to grow in Indian Country.
The good news for the tribal gaming community is that environmental, social and governance (ESG) policies have long been central to many of their many operations and the tribal government even if they're just encountering the acronym for the first time.
Formalized discussions to set socially responsible priorities against measurable objectives is becoming a top agenda item in public and private sector governing bodies and boardrooms. It's important for both tribal councils and casino leadership to thoroughly examine and reset priorities, where necessary, to ensure they're meeting those objectives. ESG priorities can be set up by the tribe and casinos separately or developed as a joint ESG program.
Last year, the American Gaming Association launched its first-ever study of member initiatives and investments related to ESG to help define the term for gaming enterprises and their stakeholders. The following is a snapshot of key ESG issues identified in the report that have relevance for both tribal communities and the casino operations they're involved with.
Advancing Sustainability
Committing to carbon footprint reductions and deploying alternative energy solutions.
Reducing resource consumption by conserving water and electricity, eliminating food waste, and recycling plastic waste.
Strengthening Diversity, Equity and Inclusion
Increasing racial, gender and ethnic diversity in management and board positions.
Encouraging equitable career advancement for all employees.
Seeking out diverse suppliers and vendors.
Supporting equality and social justice efforts through philanthropy and community partnerships.
Community Investments
Spurring economic development and community revitalization through capital investment, job creation and local business support.
Expanding educational and career development opportunities by providing scholarships and mentoring.
Providing support during natural disasters and other local crises.
Responsible Leadership
Protecting and empowering casino customers by investing in responsible gaming programs and equipping them with educational tools for wagering responsibly.
Exceeding regulatory requirements to ensure a trusted gaming experience.
Promoting a responsible culture with employee training on problem gambling and human trafficking and the tenets of responsible gaming.
The report cited some noteworthy examples of ESG practices in action among tribal gaming. The Chickasaw Nation's preferred vendor database includes a registry of hundreds of minority and veteran-owned businesses that qualify for preferred bidding status with Chickasaw's organization. In 2020, the Chickasaw Nation spent more than $47 million with minority and veteran-owned vendors.
The Poarch Band of Creek Indians and its gaming arm Wind Creek Hospitality have donated more than $85 million into community organizations and initiatives. In 2020-2021, their particular philanthropic focus was on COVID-19 related relief, family centers, local education, parks and museums.
While many tribal councils and the casinos may be committed to supporting such socially responsible initiatives, the challenge now is to be sure that smart implementation strategies are in place. Tribal members, customers, vendors, and professional associations will all be expecting to see more sophisticated reporting framework for measuring ESG efforts. As more standardized ESG requirements emerge, tribal communities and casinos need to be prepared to provide accountability.
ESG reporting requires four major actions:

Educate your tribal council and casino leaders

The first step is to educate senior leadership on what ESG is, why it's important and how it benefits the casino, the tribe and the wider community. Without buy-in from leadership, any attempts to implement ESG are ill-fated. Once leadership fully understands ESG, they need to communicate their commitment and how much time and effort they want to allocate to it.


Determine what's important

With so many issues contained in ESG, tribes and casinos need to establish their own goals and priorities. Social issues, like diversity in hiring, may be a more important local issue than greenhouse gas emissions. Take the time to decide what's most important to address internally and report on.


Identify data points and collection approaches

In order to report on your chosen ESG priorities, you'll need data. Identify what data is already being collected and what data you need to begin tracking. Data from disparate sources may need to be consolidated. Consider how various technology solutions can provide assistance with data collection, consolidation and visualization. It's also important to measure progress toward achieving your ESG goals. Because data will likely come from a variety of sources, you may need multiple iterations to ensure data is accurate and aligns with measurement goals. Data validation is important in ensuring sound and reliable results.


Implement internal controls around your data

To maintain the integrity of data, implement internal controls around its governance. Accountants and other consultants can help determine what these controls should be. Third parties will also be valuable in validating data, as they can attest to its accuracy. As industry standards become common for ESG practices, it's important not to be left behind when stakeholders examine reporting methods and results.
Now is the time for tribal casinos and tribes to start a call for action to start developing an ESG program. There is no doubt that ESG is here to stay and will become more important in future years as part of a tribe's strategy, business plans, and story. Tribes are already leading the way on a lot of items that are included in ESG. Now is the time to ensure they have a program and let it be known.
Grant Eve, CPA, CFE, is the national gaming partner at Wipfli LLP, an accounting and consulting firm. He can be reached by calling (406) 205-4492 or email [email protected].