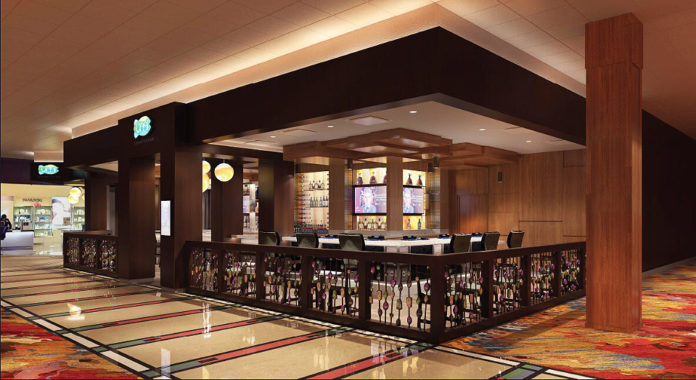 TEMECULA, CA – Pechanga Resort Casino's Umi Sushi & Oyster Bar will get an expansion to its bar and lounge area. Pechanga construction crews will be expanding the restaurant's bar to include seven additional bartop seats. The restaurant's lounge area adjacent to the casino floor will also grow to include 10 more seats. Upon completion, Umi's bar and lounge area will offer a total of 37 seats for guests to enjoy craft cocktails, beer, wine and Umi's appetizers, entrées and desserts.
Umi Sushi & Oyster Bar's current underwater, sea foam interior design theme, which incorporates the look of colorful sea glass and sunken jewels within the railings, will be carried into the additional seating area. Modern and LED-lit display shelving with new, custom woodworking in the expansion area's bar and ceiling provides an inviting aesthetic. Five new 55-inch flat screen TV's, where guests can watch sports or highlights, set off the extended bar, giving it a four diamond look and feel.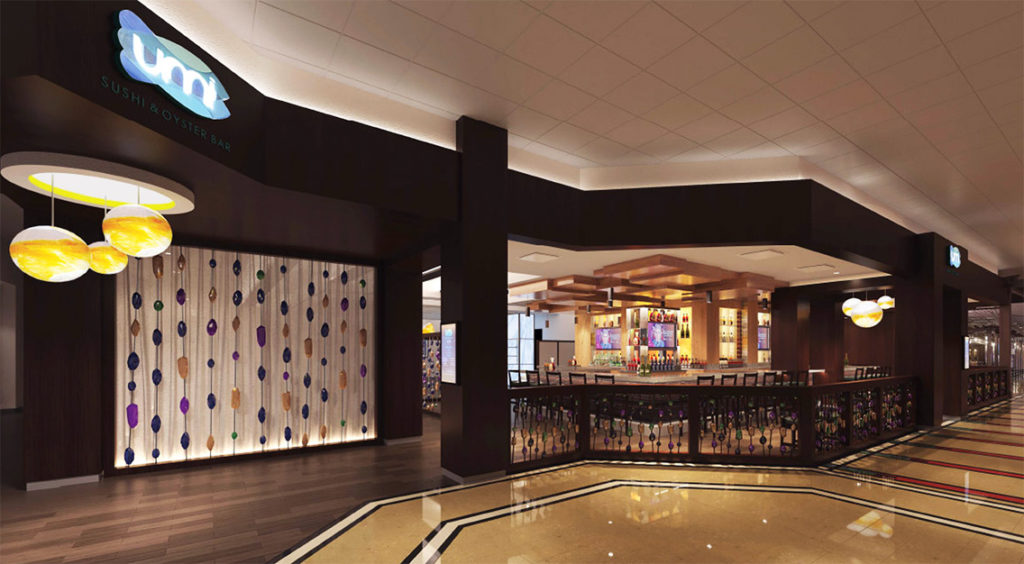 Start of work on the bar expansion is slated to begin in mid-July, which follows Pechanga's 2nd Annual Sushi & Sake Festival. Umi Sushi & Oyster Bar regular dining hours will be in effect during construction.
Pechanga's Food & Beverage Department will also launch new cocktails upon completion of Umi Sushi & Oyster Bar's expansion.