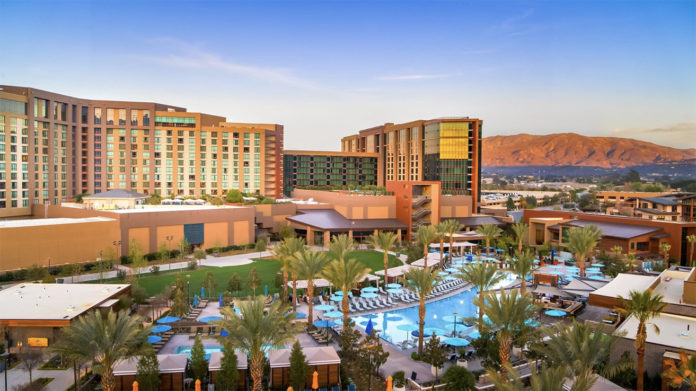 TEMECULA, CA – Pechanga Resort Casino and LifeStream Blood Bank are teaming up to host a community blood drive Monday, May 1. The need for blood at Southern California blood banks is at critically high levels with supply measured with less than one or two days in some cases. The two organizations are asking the public to roll up a sleeve May 1, between 7:30 a.m. and 5:00 p.m. in the West Ballroom located inside the Pechanga Resort Casino. The goal is to rebuild blood bank supply during a critical shortage so hospital patients have blood available for emergency and everyday medical care. Blood supplies in Southern California and the nation have been reduced due to many factors, including lower donor turnout and blood drive cancellations.
The public and Pechanga team members are invited to donate blood safely at Pechanga Resort Casino's West Ballroom. Lifestream technicians will be standing by to assist community donors with their life-saving contributions. This is the first blood drive hosted at Pechanga Resort Casino in 2023 in an effort to bolster dwindling blood supplies.
Blood experts say their supply is currently measured in hours, not days. Blood donors can make an impact with a single donation of critically needed blood. One donation can save up to three lives. This can help patients that might otherwise have to defer to live saving procedures or major surgeries.
Those who donate will receive a $10 gas card while supplies last. Donors can receive a $25 e-gift card for double red cell donations, while supplies last.

All blood types are needed to ensure a reliable supply for patients. A blood donor card or driver's license or two other forms of identification are required at check-in. Individuals who are 17 years of age in most states (16 with parental consent where allowed by state law), weigh at least 110 pounds and are in generally good health may be eligible to donate blood. High school students and other donors 18 years of age and younger also have to meet certain height and weight requirements. To make an appointment, visit Pechanga.com/community-giving or call (800) 879-4484.