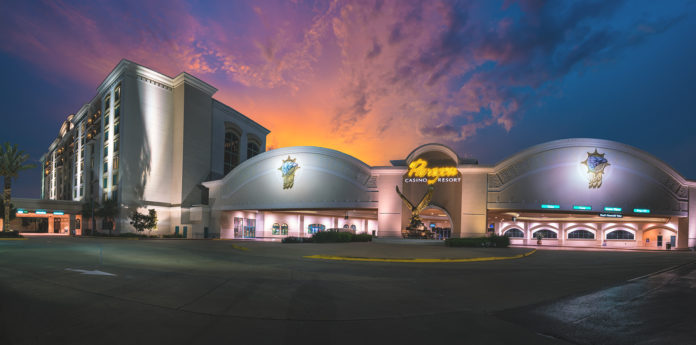 MARKSVILLE, LA – Paragon Casino Resort recently announced its employees have reached the significant milestone of a 70 percent vaccination rate against COVID-19. The milestone outpaces the vaccination rate for the surrounding parish and is a part of a company-wide effort to protect staff, patrons and the community from COVID-19.
Owned by the Tunica Biloxi Tribe of Louisiana, the Marksville-based casino resort currently employs 680 employees, both full-time and part-time.
"Our employees come to work every day to give Paragon Casino Resort's guests the first-rate experience they expect," said Marshall Ray Sampson, Sr., General Manager of Paragon Casino Resort. "Reaching this milestone is instrumental in keeping our community and colleagues safe while remaining Central Louisiana's premier entertainment destination."
"The remarkable efforts of the employees at Paragon Casino Resort to get vaccinated lives up to our tribe's motto of 'building for our future,'" said Marshall Pierite, Chairman of the Tunica-Biloxi Tribe of Louisiana. "The health and safety of our neighbors and associates is a top priority for both the tribe and Paragon. This initiative is imperative to our continued growth here in Marksville, and it's an honor to take part in these important initiatives."  
Employee and guest health and safety has been at the forefront of Paragon Casino Resort's operations since the onset of the COVID-19 pandemic. The vaccination program is part of an extensive set of protocols designed to protect visitors to Paragon.