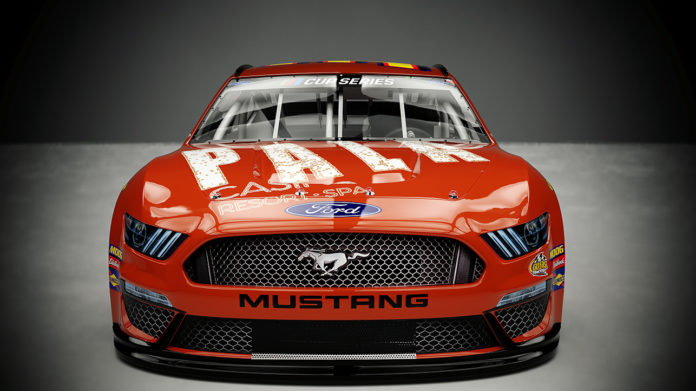 PALA, CA – Pala Casino Spa Resort has announced the sponsorship of the No. 78 Ford Mustang, driven by BJ McLeod, for the 2021 NASCAR Cup Series season. BJ McLeod co-owns the team Live Fast Motorsports with former NASCAR driver Matt Tifft.
"It is very exciting to return as a car sponsor for the NASCAR Cup Series," said Coley McAvoy, spokesperson for Pala. "We are very pleased to be supporting the No. 78 car and team, Live Fast Motorsports."
Guests at Pala Casino can watch upcoming NASCAR programming at Luis Rey's Sports Bar, throughout the 2021 season. Luis Rey's offers several high-definition LCD screens, viewable from every seat, and the giant HD Jumbotron. Premium sporting events including major boxing and UFC PPV events, and national sporting events will be broadcast daily.
Pala Casino follows guidelines and recommendations issued by the Centers for Disease Control for businesses. Guests are asked to wear facial coverings and practice safe social distancing throughout the property, and all guests have their temperature screened at the entrance to the casino.