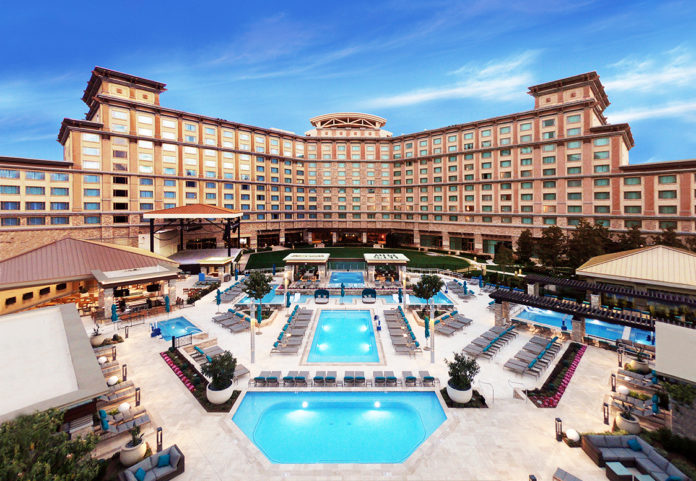 PALA, CA – In a joint development and product launch, Quick Custom Intelligence (QCI) and Pala Casino Spa Resort are unveiling Pala PURL, a technology that empowers players with instant access to their player accounts via mobile devices, giving them the ability to self-comp (instantly redeem player points for free play, concert tickets, hotel rooms and food comps).
"The collaboration with QCI represents Pala Casino's commitment to evolution, innovation, and its unwavering pursuit of the ultimate guest experience," said Fred Buro, CEO & CMO of Pala Casino. "The Pala PURL is not just a cool tool; it's a game-changer. Our players can now reward themselves instantly and seamlessly, which eliminates a variety of hurdles players sometimes needed to overcome to get player comps and rewards. It has been my passion for years to design, build, and deploy a tool like this. So, it was fortuitous that I met Andrew Cardno, CTO of QCI and his development team, and presented the concept of the PURL to them. This project could never have happened without them. We are currently beta testing, and the product is now live."
"The collaboration between QCI and Fred Buro and Pala Casino signifies the future of the casino industry," said Andrew Cardno, CTO of QCI. "Pala PURL leverages state-of-the-art technology to offer players a fluid, user-friendly experience. At QCI, we pride ourselves on creating tailored solutions, and with Pala Casino, we've accomplished something truly exceptional. We are proud to take this first step in the journey and we appreciate the opportunity to build on the vision of Fred Buro and team at Pala. We are excited about where this integrated digital experience will take us in the future."
The industry-first solution streamlines the player experience, allowing for a more efficient way for players to enjoy their rewards. The two companies believe that with the Pala PURL, players will find more reasons to stay engaged and loyal to Pala Casino.