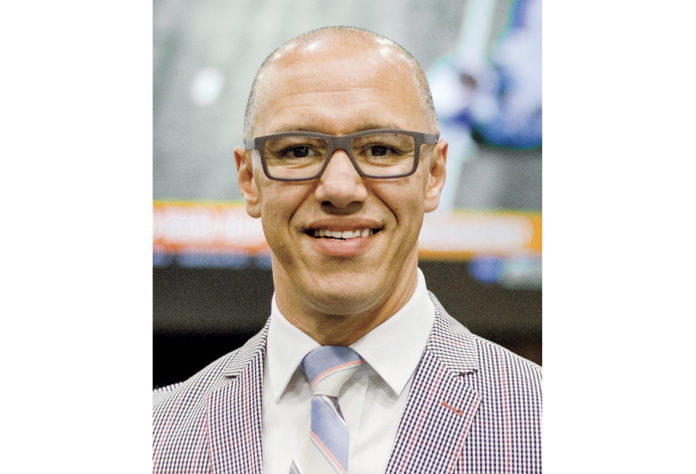 by Hicham Jaddoud
The hospitality industry – from hotels to restaurants, meeting venues to golf courses, casinos to airline companies – has been disrupted by the current pandemic. After over a year of stay-at-home order and lockdown, the demand for hospitality products and services is at its highest ever. Industry sectors are being shaped by the consumers' new behavior and preferences. The "come back" of the industry will be led by organizations that are able to adapt to the new expectations and appeal to different consumer segments. Guests are adopting new behaviors in selecting their hotel, restaurant, casino, and travel destination.
Today's guests want more. More information, options, personalization and technology. With the growing demand comes new expectations. Owners, managers, and employees are evolving to meet guests' needs and wants. The industry will be seriously challenged to satisfy these expectations without solid planning. As the industry continues to craft solutions to restore consumer confidence and attract labor, the future will rely heavily on digital technologies, labor efficiencies, and customized offerings. To meet the needs of the post-pandemic era and remain competitive, hospitality professionals need to focus on five main components.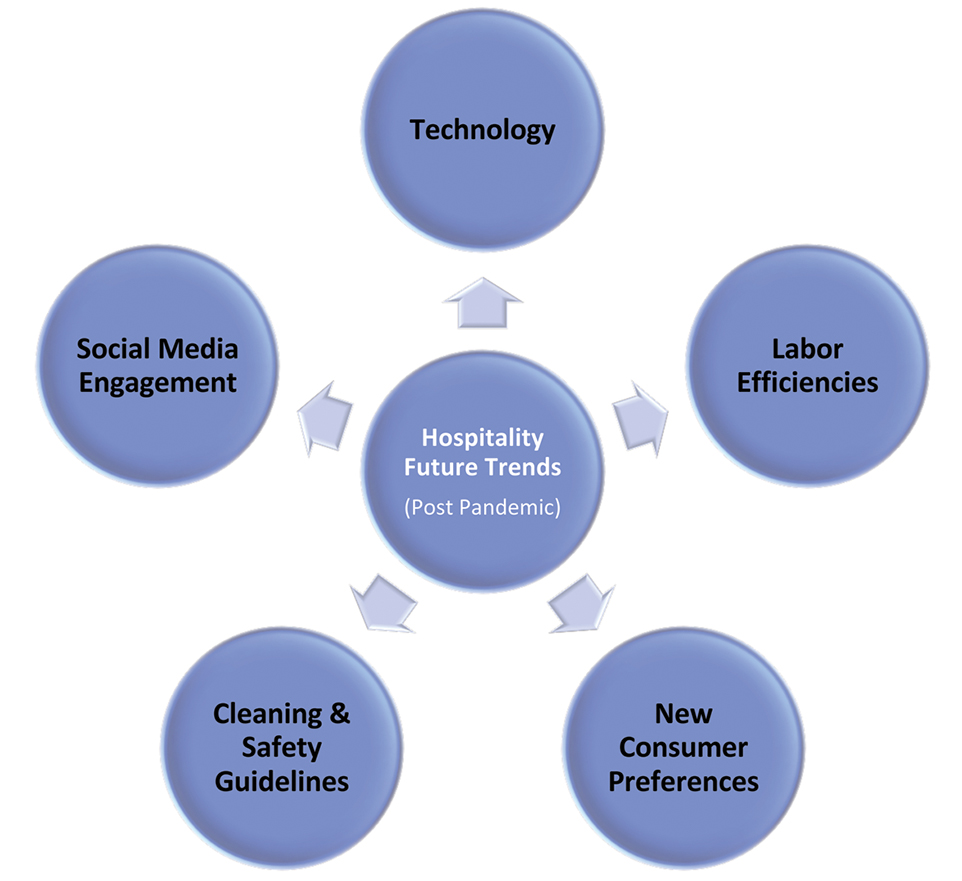 Technology

The pandemic has exacerbated the use of technology in all facets of the industry. Throughout the last few years, the industry has adopted new practices including RFID and AI technology, contactless transactions, online ordering, and facial recognition. These platforms not only respond to consumer demand, but also enhance the experience.
In the gaming industry, traditional casino operations need to be strengthened by new revenue streams such as online gaming, sport betting, and app-based gaming. With the constant growth of cryptocurrency, technology and payment options are being developed to accommodate the online gaming segment.
Moving ahead on the recovery path, more digital platforms will emerge. As a result, companies are investing in technology to transform both the front-of-house and back-of-house operations and enhance efficiency.
Labor Efficiencies

Organizations understand that labor is a big component of the recovery process. Hospitality, including lodging, gaming, and F&B, is a labor-intensive industry. The pandemic forced resorts, restaurants, and casinos to operate with minimum workforce and make the tough decision to cede major operations. Some positions may not come back, other can be more efficient, and a few can be done remotely.
All the segments of the industry have been forced into maintaining a smaller workforce, which has allowed for effective cross-training and higher productivity. Many employees were asked to step out of their current roles and take on a few others, covering multiple positions at a time. Although stressful, this labor shortage allowed the industry to take a step back and look at where it can streamline efficiencies.
New Consumer Preferences

It is no longer just about launching a new service or product. But rather, reimagining a new guest experience. Industry leaders need to consider the shift in consumer needs. Prior to and during the pandemic, we have witnessed a shift toward wellness-centered food choices, healthy options, and locally harvested produce. The goat milk lattes, zucchini spaghetti, cauliflower, and gluten-free avocado toasts are here to stay. From food outlets to hotels or cruises, the industry's success will be defined by the degree of adaptation to consumers' changing expectations. Mobile check-in/out, in-room tablets, and digital assistance will become the norm. In casinos, online gaming, app-based gambling, e-sports, and sport betting will play a crucial role in reaching new demographics. Overall, the long-term goal will be to create new and sustainable revenue streams that appeal to several audiences.
Cleaning & Safety Guidelines

Trust is essential. Hospitality firms will need to focus on restoring confidence by continuing to prioritize the health and safety of employees and guests. Major branded hospitality firms have implemented an enhanced cleaning and sanitation plan in order to resume business. Sanitizing public spaces, seating areas, slot machines, and applying a seal on guestroom doors continues to make people feel comfortable. The industry needs to make more sanitizing tools available for guests and invest in UV devices to disinfect and maintain hygiene. In addition, hospitality organizations need to integrate hand-free technologies such as stall doors, faucets, hand washing stations, QR code options, sensor-operated glass fillers, and cashless technology.
Furthermore, there may be a need to design meeting spaces, F&B outlets, and gaming facilities with antibacterial materials to inhibit the ability of microorganisms to grow on surfaces.
Social Media Engagement

As the industry bounces back, businesses will prioritize stabilizing their cash flow and revenues, and assessing their financial health. Equally important, organizations need to focus on rebuilding an emotional connection with the target guest. The use of social media and e-commerce may replace the traditional marketing tools. As an industry, digital platforms must be leveraged to engage with guests and create a strong bond.
Conclusion

The pandemic is driving change in the workplace and shaping consumer behavior. As we face uncertainty around the Delta variant, the industry will continue to struggle with labor shortage and rebuilding business levels. In addition, the pandemic has unveiled volatility within the supply chain.
Not only are hospitality managers and executives expected to respond to the current challenges and seize opportunities, but also to focus on operational agility to understand how consumer preferences and employee perceptions have evolved. Now is the time for the industry to act, embrace technology, leverage labor, and adapt to the new normal.
Dr. Hicham Jaddoud is Senior Director of Hospitality at North Star Mohican Casino Resort and Lecturer at the School of Hospitality Leadership at the University of Wisconsin-Stout. He can be reached by calling (314) 436-4863 or email [email protected].