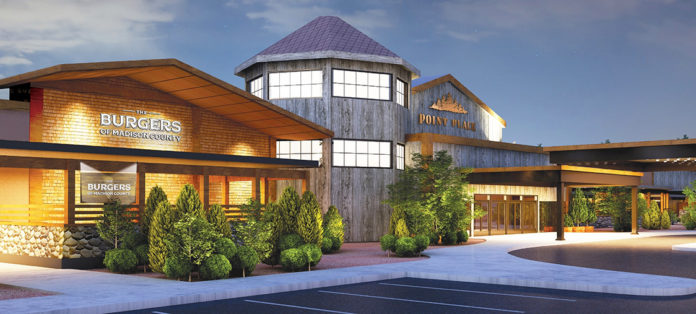 ONEIDA, NY – Oneida Nation Enterprises (ONE) is launching a new dealer recruitment campaign – "Double Down on a New Career as a Dealer." As part of the new summer campaign, ONE is opening 100 spots at its Dealer School across three different sessions this summer. Dealers-in-training will be paid to attend ONE Dealer School.
Upon Dealer School graduation, new dealers have the opportunity to secure an immediate job with gaming venues including Turning Stone, Point Place Casino and YBR Casino & Sports Book, and can earn an industry leading salary of $20 – $25 an hour, plus receive a $1,000 sign-on bonus.
Summer sessions for ONE Dealer School will offer a five-week, paid training program with classes that focus on blackjack. Attendees also learn gaming policies and procedures, guest service, game protection, shuffling, cutting checks and basic math. No experience is necessary. Upon completing blackjack training, new dealers will then have an opportunity to learn novelty games right on the casino floor.
Candidates only need to register for one five-week Beat the Heat and Deal summer session:
June 6 – July 1: Enroll by June 3
July 11 – August 5: Enroll by July 8
August 8 – Sept 2: Enroll by August 5
Along with industry-leading compensation, the Oneida Nation Enterprises offers employees exceptional health care benefits, generous paid time-off and a 401(k) retirement savings plan. Employees may also be eligible for college tuition reimbursement. With 24 hour-a-day operations, dealers can also choose a shift that works best for their schedule.
The Oneida Nation Enterprises' hospitality venues now include five award-winning hotels, nearly 30 signature restaurants and dining venues across four casino properties and The Cove at Sylvan Beach, opening this summer. In addition to table games dealers, ONE also offers several positions that span various industries, including culinary, hospitality, IT, human resources, communications and more.
Candidates interested in applying for one of the three summer sessions of ONE Dealer School, can apply online.