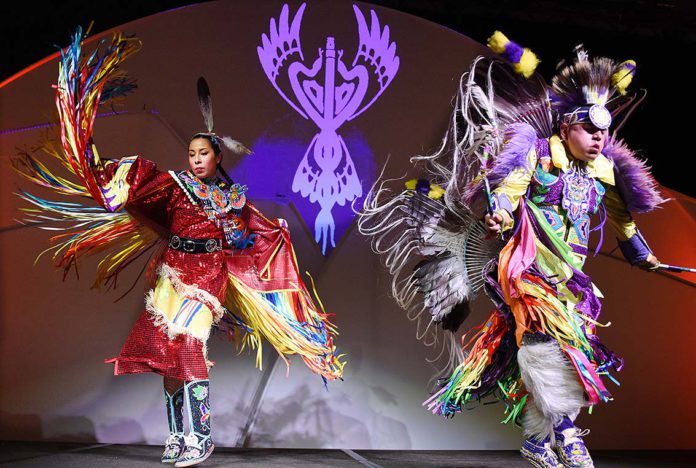 OKLAHOMA CITY, OK – Oklahoma City Indian Clinic (OKCIC) celebrated its annual Red Feather Gala recently, which raised $150,000 and will provide 30 pairs of hearing aids for patients in need.
Held at the Omni Hotel in downtown Oklahoma City, this year's Red Feather Gala successfully united nearly 600 supporters, including tribal representatives from various parts of Oklahoma, to contribute to OKCIC's charitable mission. To support the cause, attendees had the opportunity to make donations through a silent and live auction featuring items, such as trips, autographed sports memorabilia, and Native art.
Deputy Secretary of Health for the Chickasaw Nation Kevin Meeks also received the 2023 Spirit of the Urban Indian honor. Meeks was honored for his lifelong commitment to improving the well-being of Native Americans in Oklahoma. Throughout his career, he has played a pivotal role in the enhancement of healthcare services for American Indians.
"I am very honored to receive the Spirit of the Urban Indian Honor," said Meeks. "I'm so proud of Oklahoma City Indian Clinic's accomplishments. They have created outstanding and nurtured outstanding partnerships with area tribes and the Indian Health Service. OKCIC is a great example for other urban Indian programs to emulate."
The gala provided attendees with an opportunity to immerse themselves in Native American culture through a captivating dance performance by the Central Plains Dancers. Additionally, guests could make memories at the photo booth, while enjoying a night of dancing with live music and karaoke.
"Hosting the annual Red Feather Gala is crucial," said Robyn Sunday-Allen, CEO of OKCIC. "This fundraising event allows us to raise funds for services at the clinic and strengthens the community bonds through an evening of philanthropy and fun."