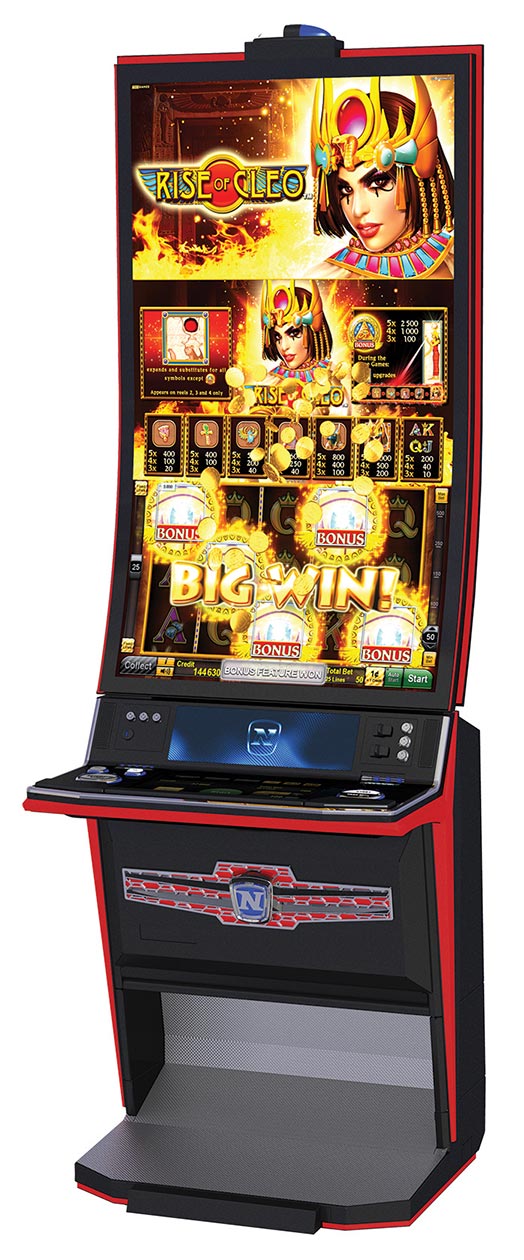 Novomatic Americas
Phone: (224) 802-2974
novomaticamericas.com
G2E booth #1259
Class III
RISING TREASURERS – RISE OF CLEO™ / RISE OF TUT™ MAGIC

Embark on divine adventures and uncover hidden treasures with Rising Treasures™. The mystical twin game offers an unparalleled gaming experience filled with boundless rewards. Unleash the potential of free spins, unlock addition bonuses, and ascend to unstoppable winning streaks, all under the pharaoh and queen's watchful eyes.
As the captivating Cleo rises, a realm of rewards, extra free games, and symbol upgrades unveils itself. When the Bonus Eyes are struck, prepare to revel in an abundance of enticing rewards, free spins, and symbol upgrades. Embark on a mesmerizing journey with Cleo and unlock the path to unparalleled fortune when playing the Rise of Cleo™.
Embark on a mystical expedition, discovering the magic of Tut, where expanding wilds and symbol upgrades await you across 25 lines. During the free games, the wilds will unleash even more potent symbol upgrades and grant extra free rounds for an unparalleled winning streak playing Rise of Tut™ Magic under the pharaoh's watchful gaze.