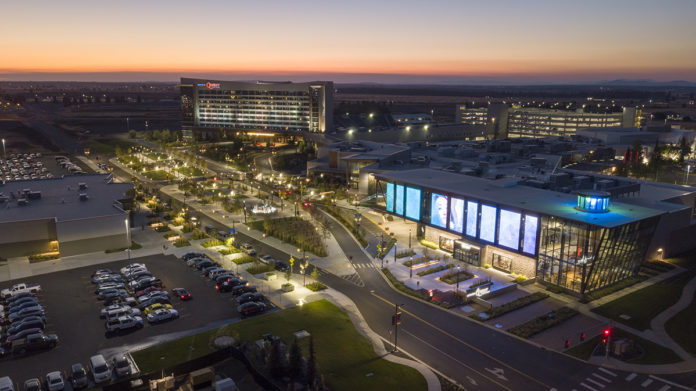 SPOKANE, WA – Northern Quest Resort & Casino has signed a name, image and likeness (NIL) deal with Gonzaga University Basketball's All-American forward, Drew Timme. It's the first significant corporate NIL partnership with any Gonzaga athlete, and one of the first groundbreaking NIL deals for any Native American casino in Indian Country.
A long-time supporter of Gonzaga University basketball, the Kalispel Tribe of Indians and Northern Quest Resort & Casino have partnered with Timme in this new era of NCAA athletics, where student athletes can now be legally compensated for the growth of their personal brand. Beginning on Jul. 1, 2021, the NCAA adopted a new policy suspending NIL rules for all incoming and current student athletes. The policy revision paved the way for college athletes to capitalize on their own success in accordance with state laws.
"We've been big supporters of Gonzaga basketball for a long time and this is just another opportunity to deepen that relationship," said Phil Haugen, Kalispel Tribal Economic Authority Chief Operating Officer. "At Northern Quest, we are proud to always be on the cutting edge when it comes to advertising and marketing. Since the NCAA made changes to the NIL rules for college athletes earlier this year, we have been exploring ways to continue bringing two of the best brands in the Spokane market together in a new way. We are proud to partner with Drew and look forward to cheering on the Zags as they make yet another exciting run for the National Championship."
For the second year in row, the Gonzaga Bulldogs are ranked No. 1 in the pre-season Associated Press Top 25 poll, and moving into the 2021-2022 season, Timme has been named the pre-season Player of the Year. Coming off of last year's impressive 31-1 season, Timme was the leading scorer and rebounder for a talented team that went to the title game of the 2021 NCAA Tournament. Timme's impressive resume includes a string of accolades from last season, earning recognition as the WCC Player of the Week three times. Timme has been named to the All-WCC First Team, the AP All-American Second Team, is a Naismith Trophy Semifinalist, Lute Olson Award Finalist, and was named the Karl Malone Power Forward of the Year. Going into his junior season, Timme leads the Zags both on and off the court, including in this new venture into NIL partnerships.
"This is literally a whole new ballgame for us as student athletes, with amazing new opportunities available for us to earn income during our college careers," said Timme. "We are creating our own path as we navigate the less restrictive NIL policies and we are having fun exploring what possibilities are out there. I was excited when Northern Quest approached me with the idea of a partnership. They are a strong brand in the Spokane community and have been great, long-time supporters of Gonzaga basketball."
The Gonzaga men's basketball team heads into the new season with a 22-year streak of appearances in the NCAA tournament. In this new world of NIL partnerships, Gonzaga has stepped up to help support student athletes as they explore opportunities and remain within eligibility guidelines. 
Timme's Northern Quest partnership will debut in a series of local television commercials where he will appear with the casino's other long-time local celebrities, Mark Robbins and Brooke Stocker, the memorable power couple at the heart of the Northern Quest TV brand.
"Northern Quest will continue to seek additional opportunities to support talented local college athletes when NIL partnerships align with our brand," said Haugen. "In the meantime, we look forward to watching Gonzaga make another run for the title."