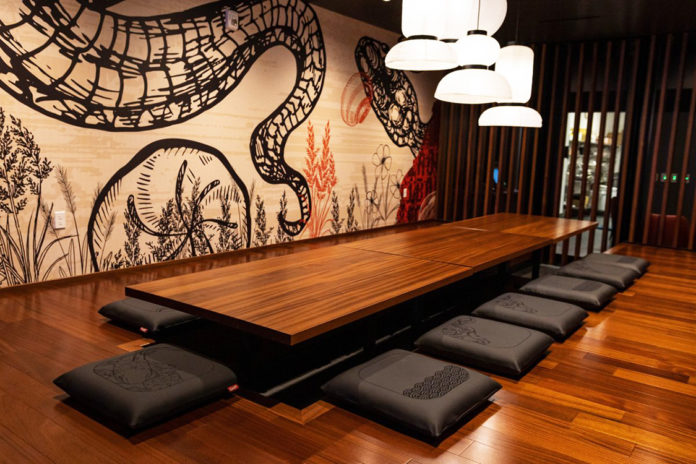 AIRWAY HEIGHTS, WA – East Pan Asian Cuisine brings the flavors of the East to Northern Quest Resort & Casino. Guests can enjoy menu selections inspired by diverse cultures, including Thai, Japanese, Chinese, Korean and Asian Pacific cuisine.
The new venue features bold, contemporary elements complimented by African ribbon sapele mahogany wood, with custom-designed red and black wallpaper and lantern-themed light fixtures. Comfortable open dining allows guests to enjoy the ambiance and action of a full show kitchen, including the sights, smells and sounds of the talented East culinary team creating delicious dishes in full view. The whimsical East logo includes a traditional "maneki-neko" or "lucky cat." Dating back to the 17th century in Japanese culture, the "beckoning cat" is said to bring good luck and prosperity. A focal point inside the restaurant features a wall of 562 lucky cats with waving paws that welcome guests.
East also features two semi-private Horigotatsu dining rooms, based on the traditional Japanese style of dining at tables that are low to the ground. These custom rooms have recessed floors beneath the tables so guests can experience the best of both worlds, sitting on custom-made cushions at a low table, while still having enough legroom to sit comfortably.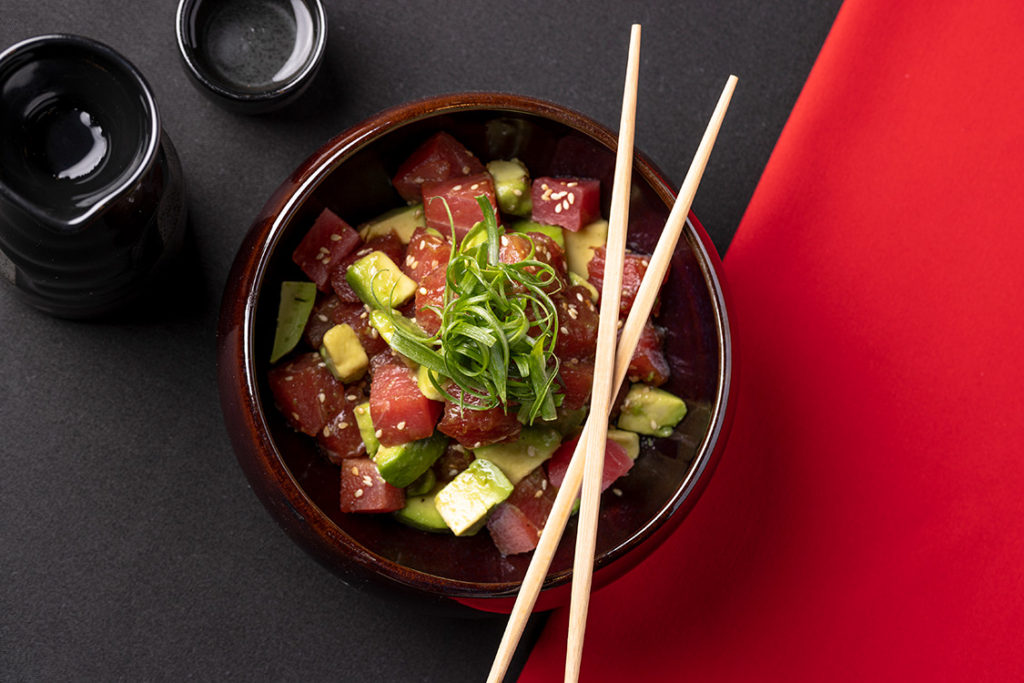 "Spokane hasn't seen a venue of this style and experience before," said Sam Askew, Northern Quest Executive Director of Resort Operations. "This is the type of restaurant you would find in a major metropolitan city. From the moment you walk in the door, you'll know it's going to be a special experience. You eat with your eyes as much as you eat with your taste buds, and when you taste our house-made noodles, you'll know the quality of cuisine matches and exceeds the ambiance of the experience."
The menu features a variety of small bites, soups and salads, shareables, house-made noodles, grilled skewers, larger plates and sweets. Some of the East Pan Asian Cuisine specialties include: Thai quinoa salad with fresh vegetables, herbs, pineapple, and lime vinaigrette; charred shishito peppers with tofu, garlic, and lemon; house-made dan-dan noodles with spicy ground pork and vegetables; Tokyo style ramen with roasted pork and soy-cured egg; red roast pork with steamed bao buns; and a variety of skewers to add to any dish. East also features a curated sake and Asian beer menu and several unique and delicious house-made deserts, including matcha-yuzu cake, infused with green tea, white chocolate and citrus, or shaved ice with house-made syrups and a seasonal surprise tucked inside. The drink menu at East also doubles as an origami project while you're enjoying your meal, folding nicely into the shape of a drinking cup.
With nearly 4,500 sq. ft. of space, East Pan Asian Cuisine can comfortably seat 150 guests. The design and build teams were local to the Inland Northwest. East Pan Asian Cuisine is open Tuesdays through Thursdays from 11am to 11pm and Fridays and Saturdays from 11am to midnight.