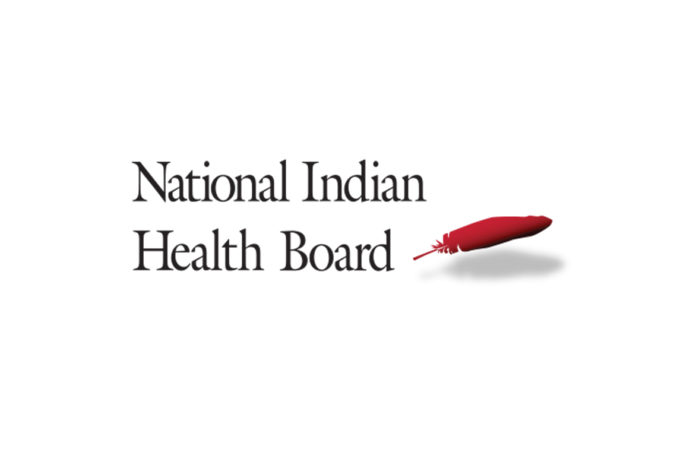 WASHINGTON, D.C. – The National Indian Health Board (NIHB) Chairman and the Alaska Area Representative, William Smith, testified on behalf of NIHB and Indian Country during the Subcommittee on Interior, Environment, and Related Agencies (Committee on Appropriations) Hearing: FY2023 National Tribal Organizations Public Witness Day. 

"For Fiscal Year (FY) 2023 and beyond, robust investments are necessary to fulfill the federal trust responsibility and treaty obligation and improve the health of all American Indians/Alaska Natives (AI/ANs)," said Smith. "This funding must also empower tribes to prevent and prepare for public health emergencies."

Last week, President Biden and his administration released the FY 2023 budget request. President Biden is seeking $127.3 billion in discretionary and $1.7 trillion in mandatory budget authority for the upcoming fiscal year for the Department of Health and Human Services (HHS). The sum includes a budget authority of nearly $9.3 billion for the Indian Health Service (IHS) and further seeks to classify the entire IHS budget as "mandatory" for FY 2023. The proposal is historic for any presidential administration.

"It is a bold vision to end the chronic funding inequities and build a comprehensive Indian health care system," said Smith. "We urge Congress to support the request and work together with the Administration and tribes to see it passed into law."
NIHB created a White House FY 2023 Budget in Brief, Indian Health Service Proposed Budget Infographic, for tribal health and public health professionals, which includes:
Shifts to mandatory funding at $9.1 billion for the first year (FY 2023) and grow with healthcare costs and population growth thereafter
Prominently features "Meeting the Health Needs of Indian Country" in HHS Budget Overview and recognizes chronic under-funding of IHS
Plans for a $2.5 billion increase over FY 2022 enacted budget
Exempts IHS from mandatory sequestration
Increases in direct healthcare services, facilities and IT infrastructure, and management and operations
Provides targeted increases for disparate impacts from: HIV, Hepatitis C, opioid use, and maternal mortality; however, keeps SDPI funding at FY 2022 enacted level ($147 million which includes a mandatory sequester of 2 percent)
Introduces a 10-year plan of increases to raise budget to $36.7 billion by FY 2032
Aims to fully fund the level of needs gap identified in the FY 2018 Indian Health Care Improvement Fund Workgroup
Finalizes the modernization of the electronic health record (EHR) system
Emphasizes commitment to support a robust tribal consultative process
According to the budget document, the Administration is committed to implementing long-term solutions to address chronic underfunding of IHS and finally delivering on the nation's promises to Indian Country. To that end, the FY 2023 President's budget takes the historic step of proposing all funding for the IHS as mandatory funding and to exempt the IHS budget from sequestration.

The long-term funding plan and transfer to mandatory funding is intended to provide stable financing, allowing for long-term planning for health programs over multiple years – supporting program planning, supporting recruitment and retention as well as supporting management efficiencies. By providing IHS predictable funding, the proposed budget would improve access to high-quality healthcare, rectify historical underfunding of the Indian health system, reduce existing facility backlogs such as the Healthcare Facilities Construction Priority List, address health inequities, and modernize IHS' electronic health record system. This proposal has been informed by consultations with tribal nations on the issue of mandatory funding and will be refined based on ongoing consultation and continues to support tribal self-determination. By FY 2028, the proposed investment to support finalizing the modernization of the EHR will increase to $6 billion. By FY 2032, facilities are slated to increase to $4.7 billion (and is proposed at $1.6 billion for FY 2023).