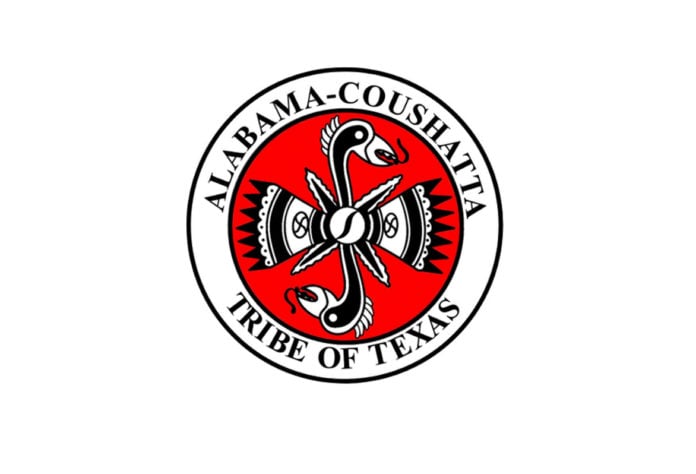 LIVINGSTON, TX – Newly elected officers of the Alabama-Coushatta Tribe of Texas Tribal Council have taken office and will lead the tribe during what could prove to be a pivotal year.
Tribal citizens have elected Rick Sylestine to serve as Chairman of the Tribal Council. Chairman Sylestine is starting his fourth year on Tribal Council and will serve a one-year term as Chairman.
"I am honored to have this opportunity to serve our tribe," said Chairman Sylestine. "We have a great Tribal Council and we are all committed to representing the needs of our tribal citizens. Our highest priority right now is the health and safety of our people. COVID has wreaked havoc over our small community and we want to make sure we have the capabilities to combat the virus."
The full membership of the newly elected Tribal Council is as follows:
Chairman Rick Sylestine
Vice Chairperson Nita Battise
Secretary Yolando Poncho
Treasurer Ronnie Thomas
Council Member David Battise
Council Member Melanie Battise
Council Member Roland Poncho
Another priority for the leadership of the tribe is the stability of Naskila Gaming, the electronic bingo facility on the reservation. While the State of Texas has fought against the tribe's right to operate the facility for many years, the U.S. Supreme Court could rule this year on a related case that could end the state's efforts. The U.S. House of Representatives has also passed legislation to ensure that the tribe can operate the facility, but the U.S. Senate has not yet acted on the bill.
Naskila Gaming is responsible for 700 Texas jobs and is the second largest employer in Polk County. More than 80 groups have approved resolutions stating support for the facility and thousands of Texans have written letters to Gov. Greg Abbott and U.S. Sen. John Cornyn to ask them to keep Naskila Gaming open and save hundreds of jobs.
"We want to get past the issues with the state and we are at a good point concerning that, legislatively and litigation-wise," said Chairman Sylestine. "This would be a big victory."
The tribe will also soon begin work on a new education center and is in the planning stages of a new housing development. Both are priorities for tribal leadership as the new year begins, as well as continuing to nurture positive relationships with the East Texas community.
"We want to protect our sovereignty and keep the tribe in the forefront as well as being good neighbors to our surrounding community," said Chairman Sylestine. "We were here long ago, we are still here and will be still be around for a long time. We aren't going anywhere."
The Alabama-Coushatta Tribe of Texas has the oldest reservation in the state located on approximately 10,200 acres in the Big Thicket of Deep East Texas. There are more than 1,300 members, about half of whom live on the reservation.