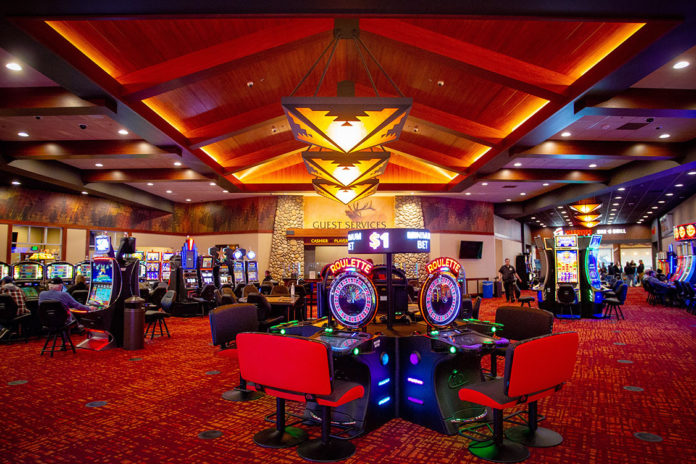 CRESCENT CITY, CA – Elk Valley Casino has announced that its new casino at 2021 Elk Ranch Road in Crescent City is now open to the public. Following a soft opening, where guests saw a first look at the new casino property and amenities, the official grand opening ceremonies took place with a ribbon-cutting that lead into a weekend full of events.
Grand opening celebrations included cash drawings all weekend, free gifts for Points Club members and concerts Friday and Saturday night.
An exciting change for the property includes new hours of operation – 24 hours a day, 7 days a week.
"I would like to extend my sincerest gratitude to everyone who had a hand in making this dream a reality," said Matthew Dodd, General Manager. "We could not have done this without great leadership from the tribe and our dedicated staff."