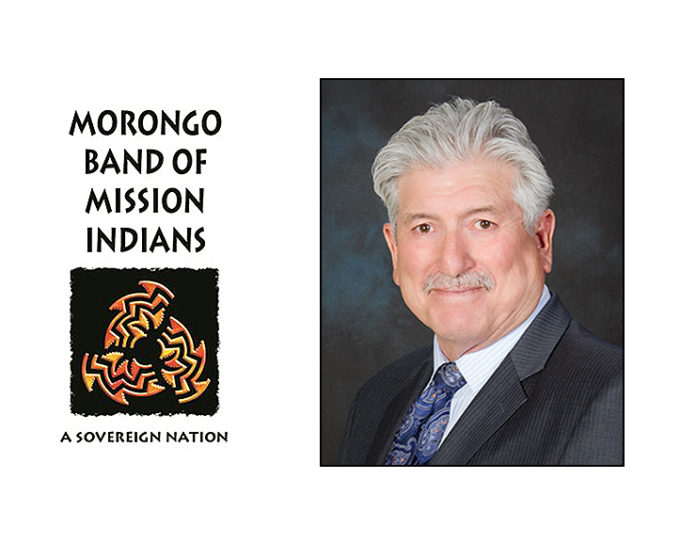 BANNING, CA – Tribal Chairman Robert Martin, who has guided the Morongo Band of Mission Indians near Palm Springs, CA for three decades, will retire from tribal government on July 1.
"I have thoroughly enjoyed my journey as I worked with our Tribal Council, our membership and leaders in all branches of governments to advance self-reliance and tribal sovereignty," said Martin, who decided not to seek reelection in June after six consecutive terms as chairman.
"I'm proud of the great progress our tribe and our Tribal Council have made together during my tenure as we created new economic and educational opportunities for our members, our region, and all of Indian Country," Martin said. "I am confident that the next generation of tribal leaders will continue the important work of advancing tribal sovereignty."
Elected to his first term as chairman in 1983, Martin served 18 years as chairman and another 11 years on the Morongo Tribal Council over the next four decades.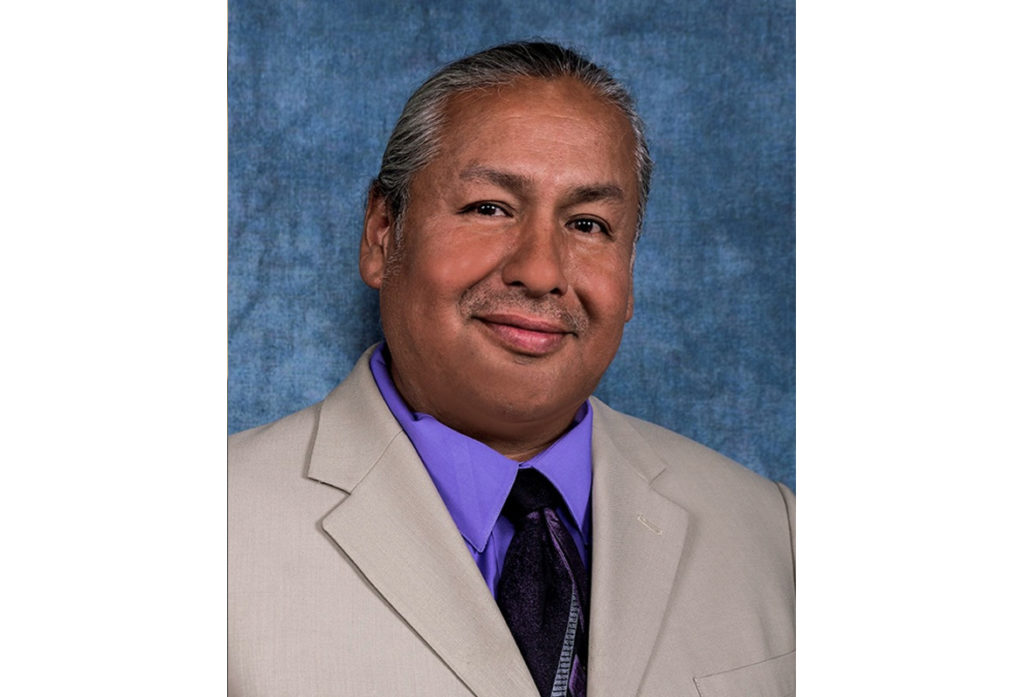 Charles Martin, no relation to Robert Martin, was elected as the new Morongo Tribal Chairman and will be seated July 1. He has served 12 years on the Morongo Tribal Council. Born and raised on the Morongo Reservation, Charles Martin is committed to service and leadership within the tribe. His career in both tribal leadership and business development has been characterized by a strong work ethic leading to career experience in numerous fields including public safety, entertainment and organizational management.
"Hardworking, engaging, and entrepreneurial, Chairman Robert Martin's leadership transcended generations and cultures," said Charles Martin. "He is an inspiration and a role model for tribal leaders everywhere, and we look forward to benefiting from his continuing wisdom and counsel for many years to come."
During his time in tribal leadership, Robert Martin helped lift Morongo from generations of crushing poverty and neglect into the economic and cultural powerhouse it is today. A consummate diplomat, Robert Martin's warm nature, deep insights and calming demeanor in the face of challenges were the hallmarks of his steady leadership. "Chairman Robert Martin has – and will continue to be a pillar in Indian Country," said California State Assembly member James Ramos. "Chairman Martin serves as a role model for so many of us and I thank him for his teachings."
Robert Martin grew up on the Morongo Reservation, helping his family raise cattle. A lifelong resident of the San Gorgonio Pass, he graduated from Banning High School, studied business at Mt. San Jacinto Community College and worked as a contractor and home builder before entering tribal government. A champion of self-reliance, Robert Martin led Morongo when the tribe joined with the Cabazon Band of Mission Indians to block state and county officials from shutting down the desert tribes' high-stakes bingo and card parlors in 1986. That struggle led the Morongo and Cabazon tribes to secure the landmark 1987 U.S. Supreme Court decision that confirmed the sovereignty of Indian tribes across the nation, and their right to establish gaming operations. That watershed decision fueled an economic and social renaissance that brought roads, clean water, housing, health care, jobs and education to reservations across the U.S.
"There were some in Indian Country who told us to quit because they thought we were risking too much," Robert Martin recalled years later. "Some thought we should be content with modest bingo halls and small card rooms. But I felt the issue was too important to give up."
Robert Martin oversaw construction of the original Casino Morongo in 1994 and, 10 years later, the development of the $250 million Morongo Casino Resort & Spa. The 27-story resort remains the tallest building between Los Angeles and the Arizona border, and was expanded in 2020.
Under Robert Martin's leadership, Morongo also diversified its business portfolio with new ventures in finance, healthcare, manufacturing and retail. Today, Morongo's business enterprises generate nearly $3 billion annually in regional economic activity and provide over 2,500 jobs, making the tribe one of Riverside County's largest employers. The tribe's successful businesses fund Morongo's vital tribal government services for its members, including healthcare, public safety, fire protection, education, and social services.
"Without a doubt, Chairman Robert Martin was instrumental in setting Morongo on a path of financial stability and economic success that will benefit generations of tribal members for years to come," said Riverside County 5th District Supervisor Jeff Hewitt.
From meetings at the White House to offering testimony before the U.S. Congress, the California State Legislature and the Riverside County Board of Supervisors, Robert Martin worked closely with city, county, state and federal lawmakers on a multitude of issues including economic development, land use, water, energy, education, the environment, transportation and tribal gaming.
Robert Martin's devotion to protecting tribal sovereignty and Indian culture led him to fight for the rights of Native children, driving Morongo to join other tribes, state attorneys general and child welfare organizations in defending the Indian Child Welfare Act against a 2018 court challenge. A passionate defender of Morongo's rich culture and tribal traditions, Robert Martin remains deeply committed to developing future tribal leaders. He helped establish a tuition-free college preparatory academy at the Morongo Reservation – the first of its kind in the nation – and ardently supports college scholarship programs to help tribal youth secure a higher education.