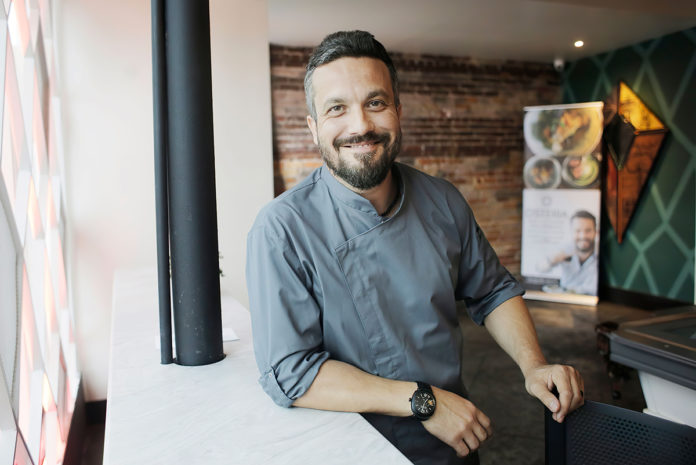 CABAZON, CA – Morongo Casino Resort & Spa announced that celebrity chef Fabio Viviani will bring his passion for food and world-renowned reputation for elevated hospitality to the California resort destination. Through the partnership with Fabio Viviani Hospitality, Morongo and the acclaimed restaurateur will explore opportunities to bring exciting new culinary offerings to the world-class resort, located just west of Palm Springs, CA.
"We are beyond thrilled to be joining forces with Fabio Viviani, whose vision for unsurpassed service and exceptional guest experiences aligns perfectly with our mission here at Morongo," said Richard St. Jean, Morongo's Chief Operating Officer. "Fabio is one of the most well-known, well-loved and well-regarded names in dining and restaurant innovation on the globe, and we are delighted to be collaborating with him."
The Italian-born Viviani has created restaurant concepts and great food across the U.S. Fabio Viviani Hospitality has opened 41 restaurants to date, with three new venues planned in Chicago and numerous other projects across the nation.
"I am excited to be partnering with the innovative team at Morongo to develop new concepts for celebrating the food and culinary influences we all love," Viviani said. "This partnership is about our common goal to find exciting new ways to creatively heighten the dining experiences for Morongo's guests by providing amazing dishes that people will enjoy."
A recurring guest on national television shows such as Good Morning America, The Rachael Ray Show, and numerous Food Network shows, Viviani appeared on three seasons of the hit reality TV show, "Top Chef" where he was voted "Fan Favorite" in his first season. His passion for delicious food, exquisite hospitality and entrepreneurship is evidenced by his successful launch and operation of two nightclubs and five restaurants in Florence by the time he was 27. He has also authored several books on cooking.