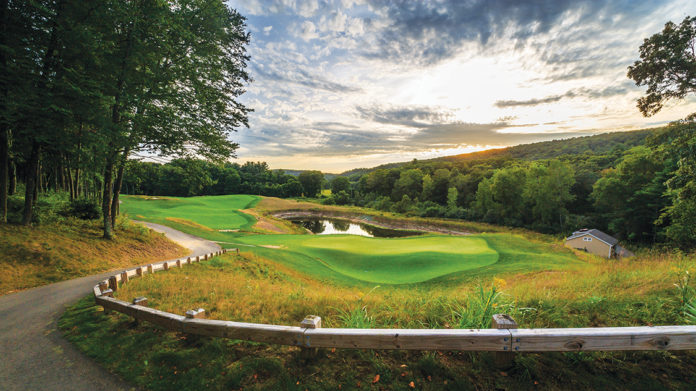 BALTIC, CT – Mohegan Sun Golf Club (MSGC) is now open for the 2023 season to all resort and public play. Led by Philip Krick Jr., PGA Master Professional and VP & General Manager, MSGC has begun the 2023 season with special public and weekend rates. MSGC offers military discounts and guests staying at Mohegan Sun receive reduced rates as well. Golf carts are included in all rates.
MSGC is home to a state-of-the-art golf academy where guests can save strokes on their scorecards by improving their gameplay through taking advantage of a comprehensive training facility, equipped with the latest in-video and shot tracking technologies. Joe Mentz, Head Golf Professional, also provides outdoor training with a coaching model based on asking questions, actively listening and empowering students with focused, fact-based feedback.
Mohegan Sun Golf Club is a 72-par course and was recently recognized as one of the "Top 50 Casino Golf Courses" by Golfweek. The 156-acre course is kept in pristine playing condition by a dedicated grounds team and upgrades to various holes have been made since Mohegan Sun took ownership in 2007. Those renovations continue 15 years later as a three-year, multi-phase renovation is underway, implementing various redesigns and improvements across the course to improve both pace-of-play and the overall golfing experience for all levels of play.
MSGC's clubhouse, stretching 20,000 sq. ft., has also been significantly updated in recent years, including renovations to the Pautipaug Pub and lounge areas. For more information, visit mohegansun.com/golf.