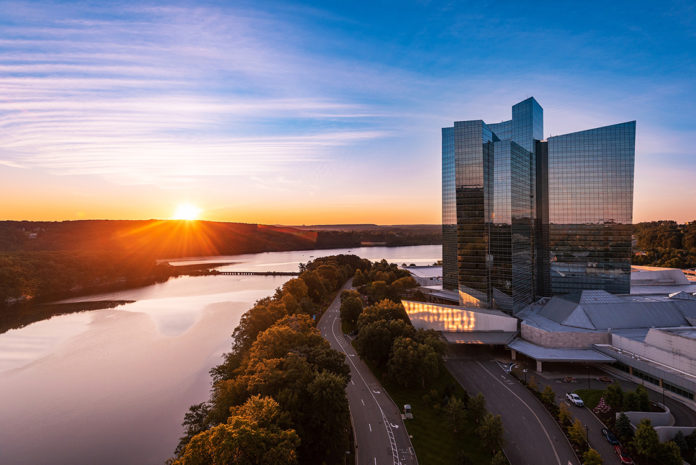 On October 12, 2021 Mohegan Sun in Uncasville, CT, one of the largest, most spectacular entertainment, gaming, dining and shopping destinations in the U.S., celebrated its 25th Anniversary to the day. All month long, Mohegan Sun and its 5,000 team members, the Mohegan Tribe, and Mohegan Sun parent company, Mohegan Gaming & Entertainment (MGE), celebrated this incredible milestone both by looking back over 25 years and looking forward to the future.
Reflecting on the last 25 years, Mohegan Tribal Chairman James Gessner, Jr., said, "The Mohegan Tribe values community, partnership, and cooperation, and we are proud that has become Mohegan Sun's reputation. Those are values we carry with us as we have grown with properties across the country and around the world. But that's even more important here in Connecticut, our home." He continued, "Mohegan Sun's success has led to significant revenue that has been re-invested in towns and cities across this state, it has led to a strong partnership with small and local businesses, which has led to the creation of jobs and opportunities for our residents, and finally we have been able to cooperate with partners in this region and statewide to provide services to our neighbors and host communities when the need arises."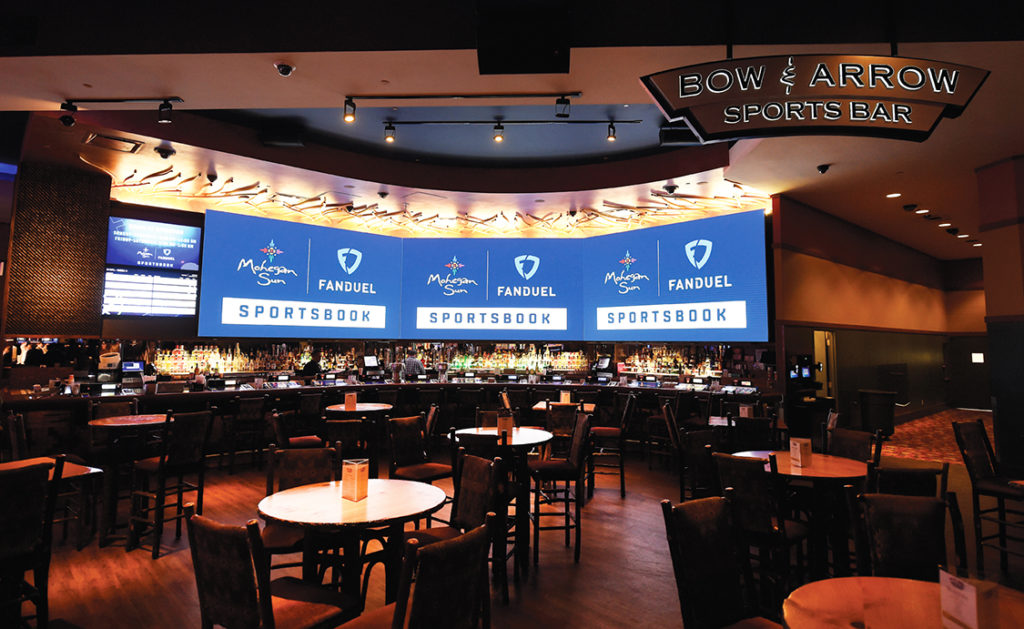 In early October, a special ceremony and lunch was held honoring more than 450 day one team members who began their careers at Mohegan Sun upon its opening in the fall of 1996. At the ceremony, President & General Manager Jeff Hamilton, who started his career at Mohegan Sun working in the F&B Department nearly two decades ago, said, "When I am asked what I am most proud of when it comes to Mohegan Sun, I always lead with team members, and the family-like culture that started here 25 years ago and certainly still exists today. Being able to lead a premier casino and entertainment destination like Mohegan Sun, that has more than 450 team members that have helped our growth and success since day one, is really special and it's something you don't see too often. Thank you all for your incredible dedication. We would not be where we are today without you."
Mohegan Sun has had several key milestones over the course of 25 years and some of the more recent examples are historic, including the launch of the on-site Mohegan Sun FanDuel Sportsbook in September. The first legal bet ever placed in Connecticut occurred at this sportsbook, located at Mohegan Sun's Bow & Arrow Sports Bar, and it was a $50 bet placed by Connecticut Governor Ned Lamont. Mohegan Digital, a division of MGE, recently launched online casino games and online sports betting, with major partners FanDuel Group. These new expanded gaming products, which include the only standalone online casino app in Connecticut, are expected to significantly contribute to Mohegan Sun's continued growth and evolution in the coming years.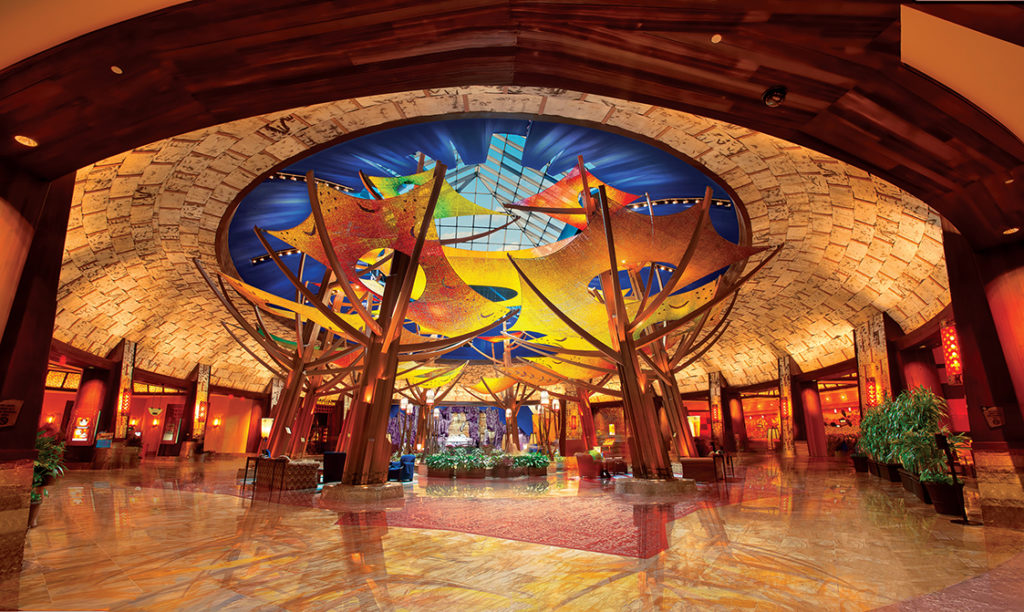 Other major milestones and achievements over Mohegan Sun's history include:
• Nearly $28 billion in gross revenue since its inception.
• $4.8 billion total wages paid.
• Hosting Michael Jordan's Washington Wizards in 2001, just after the official opening of the 10,000 seat Mohegan Sun Arena.
• Hosting more than 13.5 million guests at Mohegan Sun Arena since its opening.
• The grand opening of Mohegan Sun's $1.1 billion expansion, Project Sunburst, on April 23rd, 2002 that included the 1,200 room Sky Tower hotel, spa and convention center.
• Mohegan Tribe becoming the first non-NBA owner of a WNBA team, The Connecticut Sun.
• The first Mohegan Gaming & Entertainment property opened outside of Connecticut: Mohegan Sun Pocono (MSP) in northeast Pennsylvania. MSP later became the first PA casino destination to offer table games on July 13, 2010.
• Billy Joel plays record 10-sold out performances at Mohegan Sun Arena as part of a historic residency in the summer of 2008.
• Mohegan Sun is named one of America's top employers by Forbes in 2015.
• Mohegan Sun hosts its biggest event ever in June of 2016, bringing in more than 90,000 guests for the first annual Northeast Barrett-Jackson Automobile Auction.
• Mohegan Sun unveils a second hotel tower, Earth Tower, in November 2016.
• Mohegan Sun premieres the digital series "Back of House" that gives fans an exclusive glimpse inside the all-encompassing resort destination. The series has become an award-winning success, with its fifth season currently airing on BackofHouse.TV.
• Mohegan Sun becomes only the third destination in its 100-year history to host Miss America, nationally televised from Mohegan Sun Arena on December 19th, 2019.
• Mohegan Sun Casino at Virgin Hotels Las Vegas opens as the first Native American casino in the entertainment capital of the world.
Mohegan Sun also had a blowout weekend during October 22-24, with appearances and performances from superstars including Harry Styles and Blake Shelton, each headlining sold-out Mohegan Sun Arena performances. Hip-hop legends Run DMC played at Wolf Den for the first time ever, and celebrities of all status celebrated Mohegan Sun turning 25 at a special VIP party at Mohegan Sun's newest hot-spot, TAO Asian Bistro & Lounge.
"It is a tremendous accomplishment to celebrate 25 years of operation," said Mohegan Gaming & Entertainment CEO, Ray Pineault. "This milestone is a testament to the rich culture instilled by the Mohegan Tribe, the hard work and dedication of our world-class team members, and the loyalty of all of our wonderful guests. Throughout the past 25 years, we have emerged as an industry-leader in entertainment, gaming and hospitality and it all started with our incredible flagship destination in southeastern Connecticut. We're really looking forward to continued growth and success as Mohegan Sun embarks on its next 25 years and beyond."
For more information about Mohegan Sun, visit www.mohegansun.com.