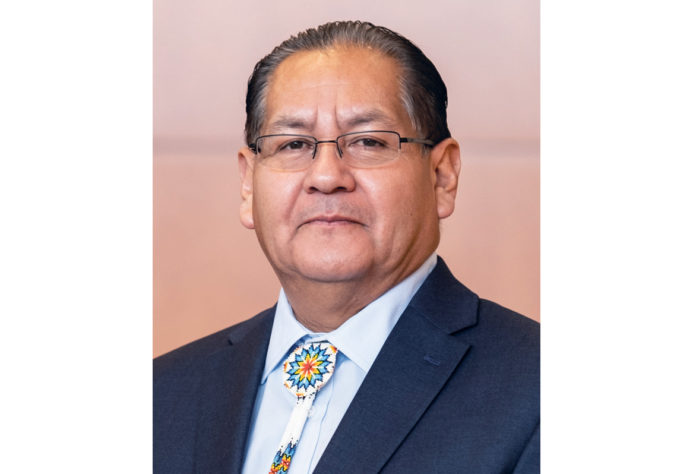 Melvin J. Baker, Chairman
Southern Ute Indian Tribe
Sky Ute Casino Resort – Ignacio, CO
skyutecasino.com
southernute-nsn.gov
CHALLENGES/REWARDS: The Southern Ute Indian Tribe is looking forward to the summer season as we welcome visitors to the Sky Ute Casino Resort. Located in the southwest corner of Colorado, our reservation hosts many outdoor recreational activities as well gaming, fine dining, and bowling.
The tribe is in the process of navigating through the nationwide labor shortage. Due to staffing shortages, operations within Sky Ute have been impacted. Leadership has reduced hours of operations on the gaming floor and restaurants. Shortages have limited the resort on room capacity and reservations in order to maintain a high level of service. However, the players club tiers have been redesigned with the intention of offering a more appealing loyalty program that contains benefits that attract, not only our established clientele, but will also be attractive to new customers. Sky Ute Casino Resort continues to develop new player promotions, introduce new games, incentivize players club membership with giveaways, and serve as a choice venue for events. Starting in June, staff and leadership welcomed summer youth employees who are eager to learn about the tourism and hospitality industry.
PROMOTING LEADERSHIP: The Sky Ute Casino Resort leadership team is committed to creating a workplace where everyone feels valued, respected, and supported. They are also dedicated to providing exceptional service to their guests. By upholding these values, the leadership team is creating a culture that is conducive to success. Due to shortages of staff, directors and managers have joined the staff to share the workload and lessen the need for overtime. Leadership regularly engages in management training to ensure best practices are in place.
FUTURE PROJECTS/INITIATIVES: The Southern Ute Indian Tribe and its entities are resilient and adaptable. Under strong leadership from the Tribal Council, Sky Ute Casino Resort will continue to operate and provide quality entertainment. In coordination with best practices for talent recruitment, Sky Ute Casino Resort holds job fairs, advertises positions available, and offers sign-on bonuses. Staff is encouraged to cross-train in other roles to increase their skills and knowledge, and to be better prepared for future opportunities.