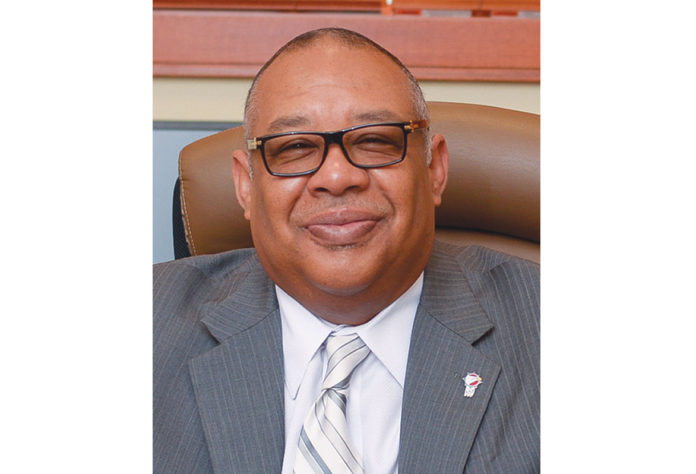 Marshall Pierite, Chairman
Tunica-Biloxi Tribe of Louisiana
Paragon Casino Resort – Marksville, LA
paragoncasinoresort.com
tunicabiloxi.org
CHALLENGES/REWARDS: As far as challenges go, we are experiencing staffing issues much like other companies throughout America. Despite the challenges, we continue to put our best foot forward and offer the best guest service experience possible through our front-line associates who always make it a point to go above and beyond for all guests. A major win for our tribe this year is how much we have been able to invest back into our employees. We have created opportunities for growth via work training, which is paying off significantly as we are seeing higher levels of performance execution. Additionally, we are working together to help them obtain a living wage instead of just a minimum wage.
PROMOTING LEADERSHIP: By having a collective vision and being inclusive at every level of leadership, we can promote strong leaders quickly and support positive leadership traits throughout our property. We also encourage employees on all levels to listen to and ask for guest feedback that can then be used to create goals centered around creating the best guest experience possible. Our leadership teams use these strategies to create a strong and supportive work environment that puts the employees' voices at the center of all that we do in order to encourage all of our departments to work together in unity rather than to work in silos. Teamwork makes the dream work and that's definitely the case here.
FUTURE PROJECTS/INITIATIVES: One of our main priorities is beautifying the entire Paragon Casino Resort property. Our South Tower hotel renovation is part of the first phase of this project, and we cannot wait to unveil the finished product. We also continue to invest back into our facility infrastructure and technology. Even though we are a 29-year-old property (and the first land-based casino in Louisiana), we work hard to keep our property current and relevant for our guests and our associates. An example of using technology to create conveniences for our guests is we now have to-go kiosks at both Roxy's Diner and the Draft Room sports bar where guests can place to-go orders. We are also working on a mobile app where guests will be able to access their accounts, offers, and other important information on their digital devices.