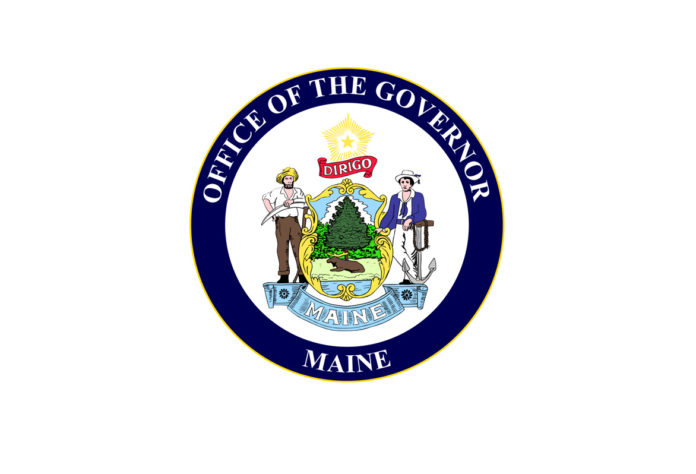 WASHINGTON, D.C. – Governor Janet Mills recently signed into law LD 585 – an act to enhance Tribal-State collaboration; revise the tax laws regarding the Houlton Band of Maliseet Indians, the Passamaquoddy Tribe and the Penobscot Nation; and to authorize casinos, off-track betting facilities, federally recognized Indian tribes and certain commercial tracks to conduct sports wagering.
"This law provides meaningful economic opportunities for the Wabanaki Nations," said Gov. Mills. "It incentivizes investment in tribal communities, and it formalizes a collaboration process on policy that sets the foundation for a stronger relationship in the future. I am proud of the work that the Wabanaki Nations and the state put into drafting this legislation, and I am grateful for the honest effort, the extensive research and the hundreds of hours of negotiations and discussions which bore fruit in this bill. We will continue to work closely with the tribes to make progress for the Wabanaki people."
LD 585 is the result of many months of negotiation between the Wabanaki Nations and the Mills administration that makes Maine one of only a few states to put into law a formal state-tribal collaboration process for policy making. The legislation delivers important tax relief to tribal members and tribal businesses and it gives the tribes the opportunity to benefit from online sports wagering, providing a meaningful way for tribes to participate in the gaming industry in Maine from which they have been historically excluded. The legislation is the most significant tribal legislation enacted in Maine in more than 40 years, addressing economic and financial issues, while also making institutional changes in how state government interacts with the Wabanaki Nations.
LD 585 builds on the progress made by the Mills administration, the Wabanaki people, and the State Legislature, including:
Signing into law LD 906, which enables the Passamaquoddy Tribe to seek alternative sources of groundwater on Passamaquoddy Indian territory without state approval
Negotiating and signing into law legislation to amend the Settlement Act to expand the Penobscot and Passamaquoddy's authority to prosecute domestic violence against non-tribal members in tribal courts
Writing and signing into law legislation that implements the nation's strictest water quality standards to protect sustenance fishing in culturally important tribal waters
Writing and signing into law legislation that transfers ownership of culturally significant land in Meddybemps from state ownership to the Passamaquoddy Tribe
Granting a full posthumous pardon, believed to be the first in Maine history, to Don Gellers, who was a former attorney and advocate for the Passamaquoddy Tribe
Calling for and signing into law a ban on the use of Native American mascots, which are both offensive and culturally insensitive to the Wabanaki peoples, in Maine schools – the first state in the nation to do so
Signing into law legislation that replaces Columbus Day with Indigenous Peoples' Day in Maine
Signing into law legislation establishing a Permanent Commission on the Status of Racial, Indigenous and Maine Tribal Populations to promote, implement and coordinate programs that create and improve opportunities for historically disadvantaged racial, indigenous and tribal populations in Maine – and dedicating $50,000 from the Governor's Contingent Account to begin its work
Signing into law a bill that creates a process to review all legislation for potential impacts on historically disadvantaged populations
Appointing tribal members to Boards and Commissions such as the Maine Criminal Justice Academy and the University of Maine Board of Trustees to enhance tribal representation