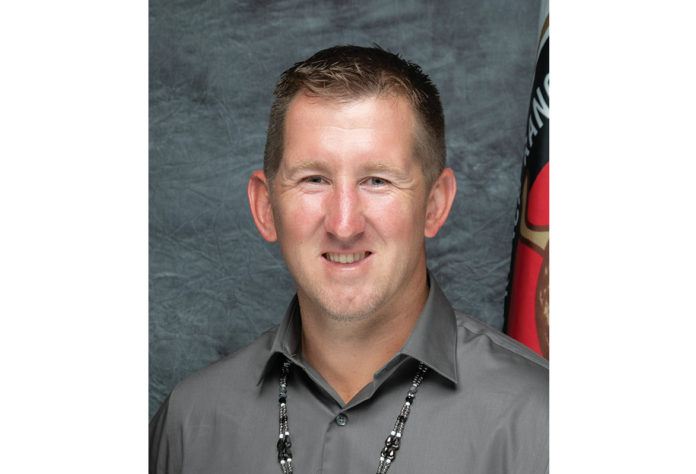 Lloyd Mathiesen, Tribal Chairman
Chicken Ranch Rancheria of Me-Wuk Indians of California
Chicken Ranch Casino in Jamestown, CA
chickenranchcasino.com
chickenranchtribe.com
We have a very small reservation, which only two members are able to live on. Because of that, our tribal members are spread out all through the community. This crisis has impacted us similarly to how it has impacted everyone in the U.S. Nobody in the tribe has gotten COVID-19, so we've been fortunate about that, at least for now. We have had a couple of employees get it from outside work, but with the guidelines we have in place, it hasn't spread in our place of business.
Initially, we closed down our casino for two and a half months, and after we reopened, we moved forward with tough restrictions. Prior to COVID-19, our legal occupancy was just under 800, and since we've reopened, we are only allowing 425 people in the casino at a time. To make sure there is  more than enough space, only three people are allowed per table, and then we have every other machine keyed off unless there is plexiglass in between them. Social distancing is such a big part of it ­– everyone has to wear a mask and we have absolutely no smoking inside. When guests walk in, they are screened with face scanners to check their temperatures. We also have sanitizing stations and many other cleaning protocols in place.
The public reaction has been great. They feel we are going above and beyond to make this as safe a place as possible. As far as business, it's been absolutely crazy for us.
We did not expect this at all – our numbers have been great. We are one of the fortunate ones, because I know other casino properties are either doing really well or not well at all. We feel very fortunate.
Our tribe has a health clinic, so if anyone is feeling ill, they get tested. We've been working with the federal government for resources and are now able to get testing right away, with results back quickly. Our clinic is in town two miles from the casino and has benefited the greater community as well. We listen to what our community wants. They wanted to be able to game again, but in the safest possible environment. Our members also wanted to be able to get out there and also let our employees get back to work. We have 280 employees in addition to our own people and their families. We implemented full blown restrictions and said, 'we're going to have fun, but we're going to do everything that we possibly can with safety, and here are the rules.' Now, we're trying to get back to somewhat of a normal life.