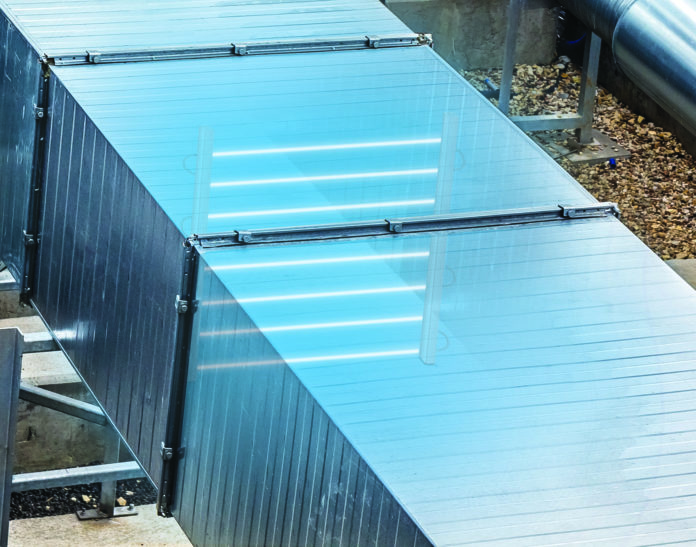 UltraViolet Devices, Inc. (UVDI) announced it is partnering with the Mole Lake Casino Lodge and Conference Center to provide seven Air Disinfection systems for the Tribal casino's air handling units. The UVDI V-MAX™ Grid Air Disinfection Systems are an integral part of the casino's plan to reopen with enhanced coronavirus disinfection protocols to help protect guests and employees.
Mole Lake Casino Lodge is installing a custom-configured UVDI V-MAX™ GRID system that uses high-output UV-C lamps with proven scientific confirmation of 99% coronavirus inactivation and which meet CDC and ASHRAE Airborne Infection Control guidelines. UVDI's proprietary software system incorporates any air system's characteristics to determine the correct lamp configuration and intensity needed to inactivate coronavirus. The V-MAX™ air disinfection product line is a core part of UVDI's indoor air quality portfolio – currently installed in over 10,000 facilities globally.
Johnny L. Phillips, Jr., Assistant General Manager, Mole Lake, stated, "Tribal leadership is committed to enhanced measures to ensure the safety and well-being of our guests and employees as we reopen. As part of multiple facility upgrades, including touch-less restrooms, we're pleased to work with UVDI to install its state-of-the-art UV Air Disinfection system." The Sokaogon Chippewa Community to date has been able to keep Mole Lake Covid-19-free throughout the pandemic with the creation of its Incident Command System which initiated an extensive testing and contact tracing program.
Richard Hayes, President, UVDI, added "We're proud to do our part to help ensure a protected environment for the visitors and employees of the Mole Lake Casino Lodge & Conference Center as it reopens. We are committed to deploying our next-generation Air Disinfection technology across the gaming and hospitality industry and appreciate the Sokaogon Chippewa Community's leadership in taking these enhanced safety measures."