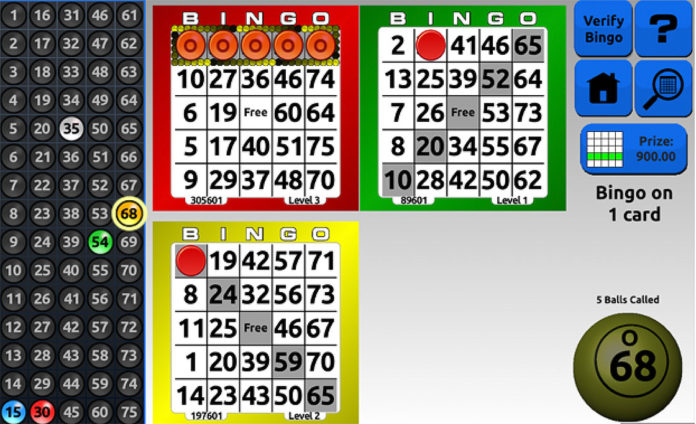 OMAHA, NE – The Lac Vieux Desert Band of Lake Superior Chippewa Indians Public Enterprise and Finance Commission has entered into a Managed Services Agreement to participate in the launch of Bingo Treasures from Video King and Parlay Games. Lac Vieux Desert operates a destination resort near Watersmeet, MI, which includes the Northern Waters Casino, the Dancing Eagles Hotel, and the Lac Vieux Desert Golf Course. Lac Vieux Desert becomes the fourth founding member tribe, joining Jamul Casino, Prairie Band Casino, and Soaring Eagle Casino.
"When we learned that Video King's Bingo Treasures linked Class II bingo game would have weekly multi-million dollar prizes, and was being created exclusively for the U.S. Indian tribes to offer from our lands, we knew that this was something we wanted to bring to our properties," said Lac Vieux Desert Chairman James Williams, Jr. "In addition, the fact that the live weekly ball draw will be conducted from different tribal properties, is another aspect of the game that we really like. We know the host facilities conducting the weekly draw will be able to create entertaining events and promotions that guests will love to participate in and we believe these events can increase traffic to our hotels, restaurants, casinos, and resorts. We are always looking for innovative products that assist with the growth of Indian gaming and help our tribe, and believe Bingo Treasures has the potential to be huge for the sovereign Indian tribes in the U.S."

"Getting this partnership done with Lac Vieux Desert is exciting," said Rusty Morin, Vice President of Video King. "Chairman James Williams, Jr. and his team at Northern Waters Casino became interested in Bingo Treasures during our sales launch of the product last summer. We were able to expose the concept of the Bingo Treasures game to many of the Upper Midwest tribal leaders that played in the Chairman's Open golf tournament in June 2022, which is held annually at the Lac Vieux Desert Golf Course. This initial opportunity helped kickstart the game and started to help build the network of participating tribes."
When the game launches, players will be able to purchase their weekly bingo cards from any participating tribal facility located on tribal lands held in trust, including casinos, hotels, restaurants, gift shops, smoke shops, golf courses, convenience stores and gas stations. The game has two parts, which gives players two chances to win prizes in two different bingo games. In addition, players are able to customize their bingo card with their favorite eight numbers or through a quick pick feature, such that the eight numbers chosen are always contained in the common game ending pattern of the letter X, that determines the winner of each game. Bingo Treasures' patent pending system manufactures and prints a unique 5 x 5 bingo card for each player purchase.