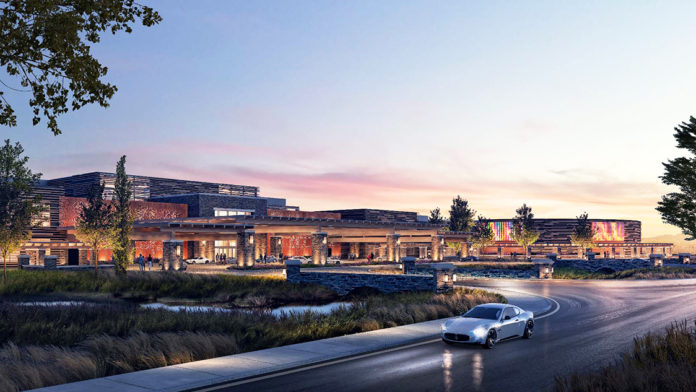 SANTA ROSA, CA – Retired Sheriff of Lake County Brian Martin has announced his support for the Koi Nation's proposed Shiloh Resort & Casino project in unincorporated Sonoma County.
"The Koi Nation's Shiloh Resort & Casino is going to be good for Sonoma County's economy, job market, and tourism industry," said Sheriff Martin. "The project is an important step in securing a bright, safe, and robust future for the region."
Sheriff Martin's support of the Koi Nation's proposal is informed by a career in law enforcement spanning over three decades, much of which was spent serving as a public safety leader in communities that neighbor the proposed site of the Shiloh Resort & Casino to the northeast. His 17-year tenure at the Lake County Sheriff's Department, including his elected posting to the agency's helm in 2014, make Sheriff Martin no stranger to public safety issues relevant to tribal casino projects.
"After over 30 years in law enforcement, I've had many communications with community members concerned about issues such as traffic safety, water rights, fire prevention, and most importantly, about issues concerning public safety," said Sheriff Martin. "I'm happy to share that the Koi Nation has a robust public safety plan to address all of these issues."
The mitigation plans that have won Sheriff Martin's respect and support include provisions for on-site security and law enforcement, traffic management, fire mitigation and prevention, and use of readily available on-site water. The Koi Nation has made its project's planning documents, including the proposed mitigation plans, available to the public.
The Shiloh Resort & Casino will be a destination resort that will provide an economic base for the tribe, built on property the tribe acquired after having been landless for most of the last 150 years. With a 400-room hotel, entertainment venues and a variety of gaming options, the resort will provide income and jobs for the tribe and its members, as well as economic benefits to the community.
"We are honored to have won the support of a regional leader in law enforcement like Sheriff Martin," said Darin Beltran, Koi Nation Tribal Chairman. "The Koi Nation is confident that the Shiloh Resort & Casino's mitigation plan will serve to improve public safety for not only our future guests, but also the entire surrounding community."