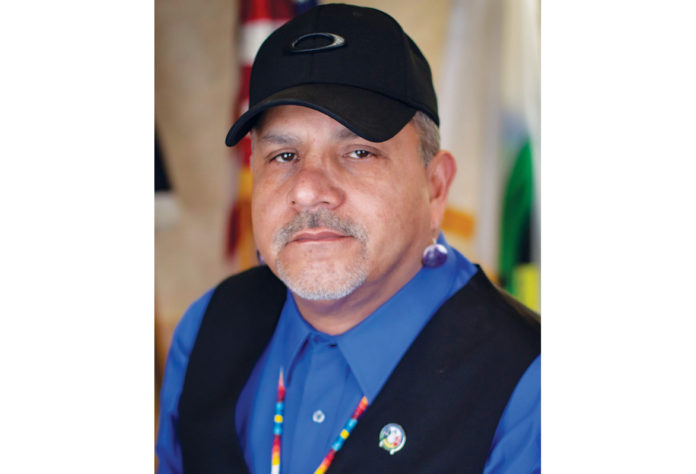 Kevin DuPuis Sr., Tribal Chairperson
Fond du Lac Band of Lake Superior Chippewa
Black Bear Casino Resort – Carlton, MN; Fond-du-Luth Casino – Duluth, MN
blackbearcasinoresort.com
fondduluthcasino.com
fdlrez.com
CHALLENGES/REWARDS: We must worry about the infringement of our sovereignty and our borders. Our treatied land diminished to approximately 20 percent of original treaty lands for the Fond du Lac Band. We have to look at what's been good and bad with the treaty and trust responsibilities.
The good is that our people are still here, and that we are still striving to make things better for tomorrow so that we have a future for our unborn and can retain identity and look out for the seven generations. It is most important that we have that identity of who we are as a people.
PROMOTING LEADERSHIP: A leadership principle here at the Band is to follow by example. As Tribal Chairperson, I try to do the best that I can in my leadership position. If somebody is going to be representing the Band, they usually ask, 'What are the things I need to be most aware of?' I tell them, 'The three S's – sovereignty, sovereignty, sovereignty.'
For our Band, the nucleus is our language and culture departments, surrounded by our natural resources department, as a collective. Some of the areas we focus on are initiating projects and challenging our people so that we can ensure they are educated and develop leadership traits and responsibilities. We want to empower our youth – they are our future leaders, and we want to ensure they understand the principles of sovereignty and our treaty rights guaranteed to us under the trust and treaty responsibilities of the United States. We empower them with the principles of who we are as a people, because we have an obligation to the past in order to ensure that we have a future for our unborn.
FUTURE PROJECTS/INITIATIVES: A priority for us is getting land back that was taken through the process of manipulation and theft for a few hundred years. One of these pieces of land exists within the confines of the reservation and is being utilized by the University of Minnesota as a forestry center. That's in the middle of our reservation and we haven't been able to reside on it for many, many years.
Economic stability is a daily focus. Many tribes are so-called powerhouses, providing economic stability within their region, local municipalities and counties. That is one of our biggest goals, as well as to understand what is out there in front of us. Tribes are hardly ever worded in legislation, but now, things are changing and tribes need to be ready to go through those doors. Economic diversity and stability are key, as well as protecting our natural resources.