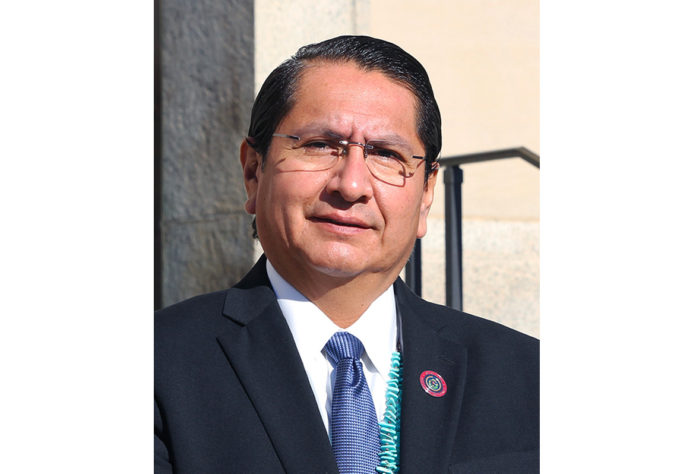 FLAGSTAFF, AZ – Jonathan Nez, former President of the Navajo Nation, has announced his campaign for Arizona's Second Congressional District.
"I grew up in a rural, low-income home, in a long-overlooked community where my family lived paycheck-to-paycheck, worried about how we'd make ends meet," said Nez. "I understand the struggles that many Arizona families are facing right now. In Congress, I'll fight for Arizona working families by cutting high gas and food costs, creating jobs, expanding access to affordable, quality health care, addressing climate change, expanding opportunities for small businesses, investing in rural communities, and supporting our veterans."
Nez was born in Tuba City, AZ, and raised in Shonto, AZ. He currently lives in Flagstaff with his wife Phefelia and their sons Christopher and Alexander. Nez is an enrolled member of the Navajo Nation.
At 29, Nez began his career in public service as the Vice President of the Shonto Chapter on the Navajo Nation. Passionate about serving his community, he went on to serve on the Navajo Nation Council and the Navajo County Board of Supervisors before eventually being elected Vice President of the Navajo Nation in 2015.
In 2019, Nez was elected President of the Navajo Nation, and served until 2023. As President, his leadership led the Navajo people through the COVID-19 pandemic. He secured and oversaw resources to construct new health care facilities and homes for veterans, invested in public safety by hiring new police officers, and bolstered infrastructure, improving rural roads and bringing clean water and electricity to thousands of previously unserved residents. 
"We need leadership in Congress that will put aside the politics of drama and division and fight for rural Arizona families instead," said Nez. "We cannot afford to have representatives who take us to the brink of a government shutdown just to prove a political point. I'm ready to take on the tough challenges and stand up for hardworking Arizona families."