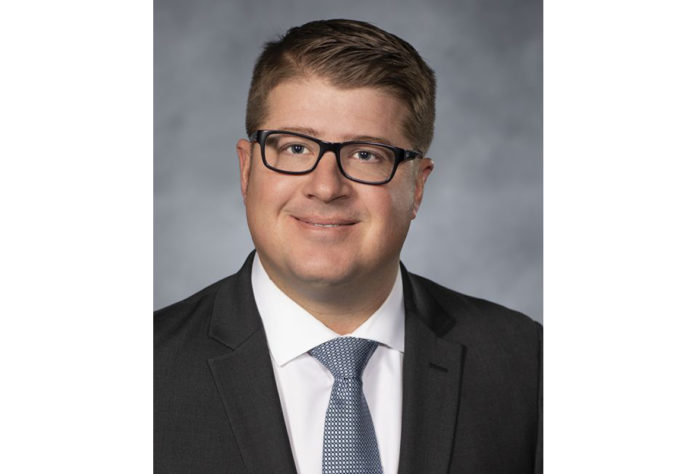 ADA, OK – Chickasaw Nation Governor Bill Anoatubby has appointed Joe B. Hill as Executive Officer of Governmental Affairs and Partnerships. In his new role, Hill will be working on legislative and policy issues at federal, state and local levels, as well as building and maintaining relationships with other Native American tribes. In addition, he will focus on developing community partnerships within the Chickasaw Nation's boundaries.
"Joe Hill brings a wealth of knowledge and experience to this position," said Governor Anoatubby. "His work with Congressman Dan Boren, the Ada Jobs Foundation and the Corporate Development team at the Chickasaw Nation have prepared him well for this new role."
"It is an extreme honor and privilege to be appointed by Governor Anoatubby, who sets the standard for public service and servant leadership," said Hill.
The Office of Government Affairs and Partnership's primary objective is to forge alliances and influence legislation that furthers tribal rights to meet the Chickasaw Nation's legislative priorities.
"As the legislative and regulatory landscape continues to shift, it is important we have a strong voice and strategic plan at various levels of government – tribal, local, state and federal," said Hill.
The Governmental Affairs division serves as an information center for collaborating with various departments of the Chickasaw Nation.
"Staff works to promote policies that protect tribal sovereignty," added Hill. "We conduct research, monitor legislation and identify legislative efforts that may impact the Nation, tribal programs and our businesses."
Hill began his career as a field representative in southern Oklahoma for U.S. Congressman Dan Boren. In that position, he worked with elected officials at all levels, agency heads and constituents. After several years of Congressional work, he transitioned to Vice President of the Ada Jobs Foundation where he worked to recruit and retain businesses.
"I then had the tremendous opportunity to begin working for the Chickasaw Nation in the Department of Corporate Development," said Hill. "As a Corporate Development Associate, I traveled throughout the Chickasaw Nation to identify and evaluate investment opportunities."
Hill's experience working with elected officials from all levels of government, business and civic leaders, and constituents has helped him develop a skill set to work on policy issues and develop and maintain relationships.
"Our team is constantly working with elected leaders at all levels of government to protect and promote the best interests of the Chickasaw Nation and our citizens," said Hill. "It is clear the leadership of the Chickasaw Nation is very well respected, and that is extremely beneficial in carrying out our mission. It's an honor to be able to work for the Chickasaw Nation where our common goal is to help others."