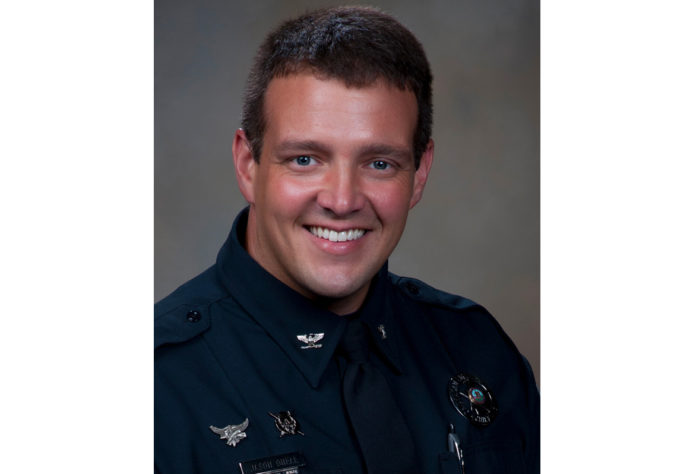 WASHINGTON, D.C. – The Bureau of Land Management (BLM) has announced Jason O'Neal as its new Director of the Office of Law Enforcement and Security. O'Neal has more than 27 years of law enforcement and leadership experience working in the field and in Washington, D.C.
O'Neal most recently served as the Director of Bureau of Indian Affairs' Office of Justice Services, where he was responsible for diverse law enforcement activities, including uniformed police services, detention operations and criminal investigations. In this role, he coordinated law enforcement activities with tribal, federal, state and local law enforcement agencies. In addition, O'Neal also proposed and established an Indian Country Missing and Murdered Unit, which was adopted as a Secretarial initiative. O'Neal has intimate knowledge of BLM's Office of Law Enforcement and Security (OLES) program and activities, serving as acting director from June 2019 to early 2020.
"Given his several decades of relevant law enforcement and leadership experience, I can think of few people as qualified to help direct our critical law enforcement work," said BLM Director Tracy Stone-Manning. "We are excited to welcome Jason back to the BLM, where he'll lead a team of dedicated professionals who are ensuring public safety and supporting our multiple-use mission across millions of acres of public lands."
"Jason is a strong and trusted leader who has made great contributions to law enforcement operations across the Department," said Lisa Branum, Interior Department's Deputy Assistant Secretary for Public Safety, Resource Protection and Emergency Services. "I congratulate him on his new role with BLM and I am grateful that he remains a part of Interior's law enforcement family."
"Jason is an exceptional law enforcement leader, with a natural ability to build trust and collaboration with diverse communities and stakeholders, through openness, fairness and inclusivity," said Bureau of Indian Affairs Director Darryl LaCounte. "These are skills and traits that will benefit his new role and BLM's Office of Law Enforcement, as well as the entire bureau and the Department of Interior."
OLES enforces laws and regulations on more than 245 million acres of public lands and 700 million acres of subsurface mineral estate in the U.S. These efforts help curb resource and public safety impacts caused by smuggling activities on public lands near the Southwest border and they reduce the theft of resources, including archeological, paleontological, and historic objects, timber and forest products, minerals, and oil and gas across 245 million acres of America's public lands.
Prior to joining BLM, O'Neal served as Assistant Director of the Office of Justice Services at BIA in Washington, D.C., District II Special Agent in Charge with the Office of Justice Services at BIA in Oklahoma City, OK, and Acting Field Operations Associate Director with BIA in Washington, D.C. He also served as the Chief of Police for the Chickasaw Tribal Nation in Ada, OK.
"I'm grateful for the support my wife and children have given me through the years and sacrifices made because without that support I would not have had the successful career I have had," said O'Neal. "I'm excited for the opportunity to lead BLM's law enforcement program."