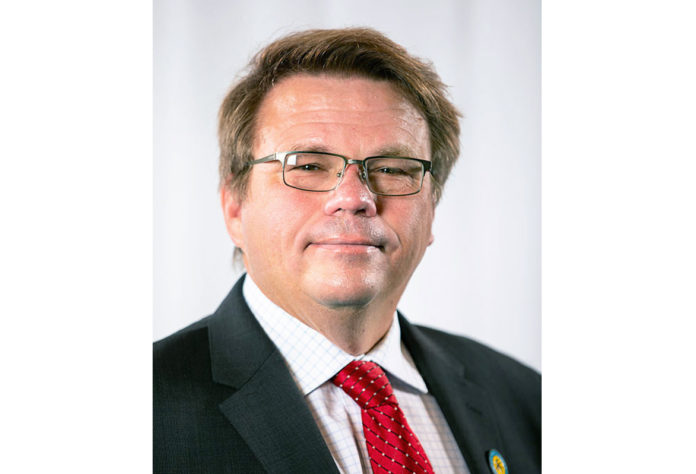 DURANT, OK – U.S. Secretary of Transportation Pete Buttigieg has appointed Choctaw Nation of Oklahoma Executive Director of Advanced Technology Initiatives James Grimsley to a federal aviation committee.
Grimsley will serve a two-year term on the Advanced Aviation Advisory Committee (AAAC), which provides advice to the Federal Aviation Administration (FAA) on issues facing the aviation community as it integrates drones and advanced air mobility (AAM) operations in the national airspace system (NAS).
All seven members of Oklahoma's congressional delegation recommended Grimsley for the position. In their letter of support, they noted his track record in the aviation industry, strong background in university research related to unmanned aerial systems (UAS) and a unique ability to engage in government advocacy in support of the UAS community.
Choctaw Nation Chief Gary Batton praised the selection of Grimsley, who has also served on the Oklahoma Transportation Commission.
"As Choctaw people, we are proud Oklahomans and proud Americans," said Chief Batton. "We are grateful the federal government recognizes James Grimsley's expertise, and we will enthusiastically support his work on the AAAC."
Grimsley said he will use his experience to benefit all stakeholders.
"Drones and other UAS will bring about important benefits for agriculture and many other sectors in the coming years, and we must think carefully about integrating existing systems with new technologies to ensure safety for industry and our communities," said Grimsley. "I would like to thank the Choctaw Nation and our representatives in Washington, D.C., for their trust and support."