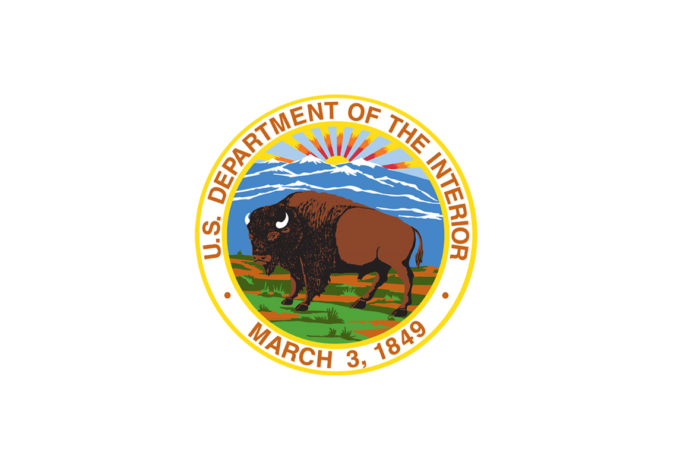 WASHINGTON, D.C. – Assistant Secretary for Indian Affairs Bryan Newland and Principal Deputy Assistant Secretary Rachael Taylor visited Warm Springs, OR, where they met with tribal leaders and highlighted crucial investments that the Bipartisan Infrastructure Deal (BID) would make in local tribal water infrastructure.
In Warm Springs, the Department leaders were joined by Senators Ron Wyden and Jeff Merkley to meet with tribal members and tour a water treatment plant. The tribal community's aging water infrastructure has led to an urgent need for investments in safe drinking water and sanitation facilities.
During the visit, Assistant Secretary Newland highlighted how the BID would make a $250 million investment to help improve drinking water quality and services for the Warm Springs tribal community, as well as a $3.5 billion investment in the Indian Health Service Sanitation Facilities Construction program, which would help fund small sewer projects and septic tanks infrastructure programs.
"Having safe and healthy communities is not only crucial to the health of our kids and families – it's also important to economic opportunity and job creation," said Assistant Secretary Newland. "Today's visit makes clear we must make investments in water storage, water delivery and water treatment infrastructure, which is why it is so important for Congress to pass the Bipartisan Infrastructure Deal." 
The Department leaders and Senators spent the afternoon on the Columbia River. They met with a number of tribal leaders and stakeholders to discuss ongoing work to secure treaty fishing on the river and ensure that tribal communities have the resources they need to fish along their ancestral lands and waters. The importance of Columbia River fishing access has been recognized by the Bureau of Indian Affairs since 1889. There are more than 30 federally-owned properties supporting treaty fishing on the Columbia River, which exist to secure treaty fishers access to the river, and as partial mitigation for fishing villages and camps inundated by federal hydropower dam construction.