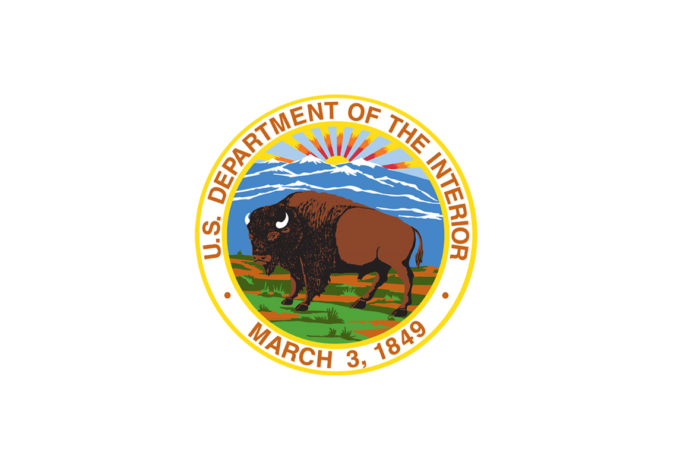 WASHINGTON, D.C. – The Indian Affairs Office of Indian Economic Development has awarded more than $3 million in Tribal Tourism Grant Program funding to 30 federally recognized tribes and tribal organizations. The grants, which range in value from $30,000 to $150,000, are funded for one year.
"Empowering tribal nations to build their economies through the Tribal Tourism Grant Program is part of Indian Affairs' mission to support tribal self-determination and sovereignty," said Assistant Secretary for Indian Affairs Bryan Newland. "Revitalizing tribal economies is key to our goal of making lives better for people in tribal communities as we work to undo the harms caused by policies of the past."
The Tribal Tourism Grant Program supports tribal economic development and fulfills the mission of the Native American Tourism and Improving Visitor Experience Act, also known as the NATIVE Act, by providing funding for tribes to conduct feasibility studies to help them make informed decisions about potential tourism projects. The program also provides financial support for tribes to develop business plans for already completed tourism feasibility studies or for tribal tourism businesses that have been impacted by the COVID-19 pandemic. Feasibility studies and business plans empower tribes and tribal organizations to make informed decisions on potential tourism projects and businesses.
Tribe or Tribal Organization
City
State
Haida Corporation
Hydaburg
Alaska
$150,000
Hualapai Tribal Council
Peach Springs
Arizona
$150,000
Muscogee (Creek) Nation
Okmulgee
Oklahoma
$149,423
Village of Kaktovik (AKA Barter Island)
Kaktovik
Alaska
$149,270
Mesa Grande Business Development Corporation
Ramona
California
$149,212
Penobscot Indian Nation
Indian Island
Maine
$149,010
Blackfeet Tribe
Browning
Montana
$125,388
Bay Mills Indian Community
Brimley
Michigan
$125,000
Spirit Lake Tribe
Fort Totten
North Dakota
$125,000
Choctaw Nation of Oklahoma
Durant
Oklahoma
$125,000
The Chickasaw Nation
Ada
Oklahoma
$124,122
Alabama-Coushatta Tribe of Texas
Livingston
Texas
$120,291
Indian Pueblo Cultural Center
Albuquerque
New Mexico
$113,251
Crow Tribe of Indians
Crow Agency
Montana
$112,771
Wabanaki Public Health and Wellness
Bangor
Maine
$105,000
Leech Lake Reservation Business Committee, Inc.
Cass Lake
Minnesota
$104,515
Burns Paiute Tribe
Burns
Oregon
$102,300
Oneida Indian Nation
Oneida
New York
$101,762
Prairie Band Potawatomi Nation
Mayetta
Kansas
$82,764
Northern Arapaho Tribe
Ethete
Wyoming
$78,701
Rosebud Sioux Tribe
Rosebud
South Dakota
$75,190
Coushatta Tribe of Louisiana
Elton
Louisiana
$72,672
Nansemond Indian Nation
Suffolk
Virginia
$71,720
Lac Courte Oreilles Band of Lake Superior
Chippewa Indians
Hayward
Wisconsin
$63,000
Enterprise Rancheria of Maidu Indians of California
Oroville
California
$55,066
Sitka Tribe of Alaska
Sitka
Alaska
$54,708
Nez Perce Tribe
Lapwai
Idaho
$49,408
Elk Valley Rancheria, California
Crescent City
California
$48,600
Chippewa Cree Tribe
Box Elder
Montana
$45,755
Native Village of Chenega
Anchorage
Alaska
$30,916
The Office of Indian Economic Development administers the Tribal Tourism Grant Program, which is a competitive discretionary program, through its Division of Economic Development.