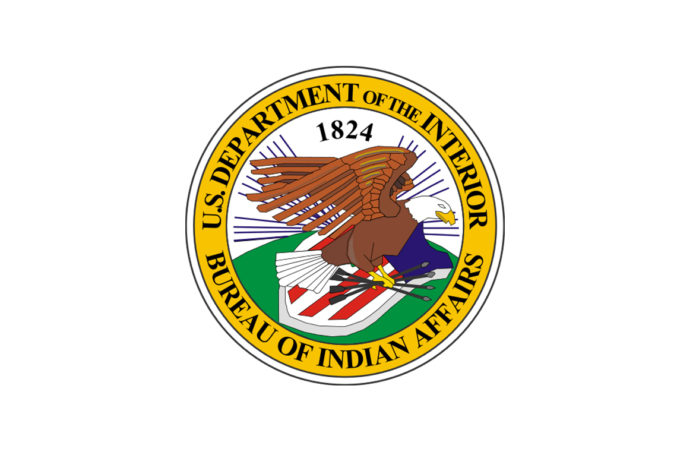 WASHINGTON, D.C. – The Indian Affairs Office of Indian Economic Development announced grants totaling $3.9 million under two programs that support economic development in Indian Country – the Native American Business Incubators Program and the Native American Business Development Institute Feasibility Study Program.
"Entrepreneurship has a long history in Indian Country, and the Department of the Interior is proud to support businesses in tribal communities," said Assistant Secretary for Indian Affairs Bryan Newland. "These grant programs are part of the federal government's treaty and trust responsibility to protect tribal economic sovereignty and revitalize Indigenous communities by spurring economic growth and innovation. Growing businesses in Indian Country is necessary to build sustainable tribal economies that generate revenue, meet community needs and create jobs."
The Native American Business Incubators Program awarded grants totaling $2,926,924 to 10 tribes and tribal organizations. These funds will be used to establish and operate business incubators that assist entrepreneurs by providing guidance and services like workspace, advice on how to access capital, business education, counseling and mentorship opportunities to navigate obstacles in transforming their innovative ideas into operational businesses.
Change Labs, Arizona – $300,000
Quechan Indian Tribe, Arizona – $300,000
Plenty Doors Community Development Corporation, Montana – $300,000
Cherokee Nation, Oklahoma – $300,000
Chickasaw Nation, Oklahoma – $300,000
Sinte Gleska University, South Dakota – $300,000
South Puget Intertribal Planning Agency, Washington – $300,000
Taala Fund, Washington – $300,000
Regents of New Mexico State University, New Mexico – $289,869
Mohave County Community College District –Hualapai Tribal Nation, Arizona – $237,055
Each business incubator will receive the awarded amount annually for a three-year term, with an option to renew for an additional non-competitive three-year term.
The Native American Business Development Institute Feasibility Study Program awarded a total of $1 million to 15 tribes and tribal organizations to fund feasibility studies that evaluate the viability and risks of an economic development project, opportunity, enterprise or business, or the practicality of a technology a tribe may choose to pursue. The studies may be used to determine the likelihood of success for businesses in specific American Indian and Alaska Native communities. When performed by a reputable third party, an economic development feasibility study also can be used to help persuade lenders and investors to provide financial backing. A study that concludes a project is worthwhile and financially sustainable can often fulfill many of the lender's or investor's due diligence requirements by answering questions about a project's chances of success, resulting in a more rapid loan approval or better loan terms.
Pit River Tribe, California – $75,000
Soboba Band of Luiseno Indians, California – $75,000
Coushatta Tribe of Louisiana – $75,000
Bay Mills Indian Community, Michigan – $75,000
Cherokee Nation, Oklahoma – $75,000
Alabama-Coushatta Tribe of Texas – $75,000
Kiowa Tribe, Oklahoma – $73,665
Muscogee (Creek) Nation, Oklahoma – $68,708
Burns Paiute Tribe, Oregon – $65,750
Iowa Tribe of Kansas and Nebraska – $62,164
Delaware Nation Economic Development Authority, Oklahoma – $60,300
Kaibab Band of Paiute Indians, Arizona – $59,700
Shinnecock Indian Nation, New York – $58,752
Resighini Rancheria, California – $57,187
Kickapoo Tribe of Oklahoma – $43,774