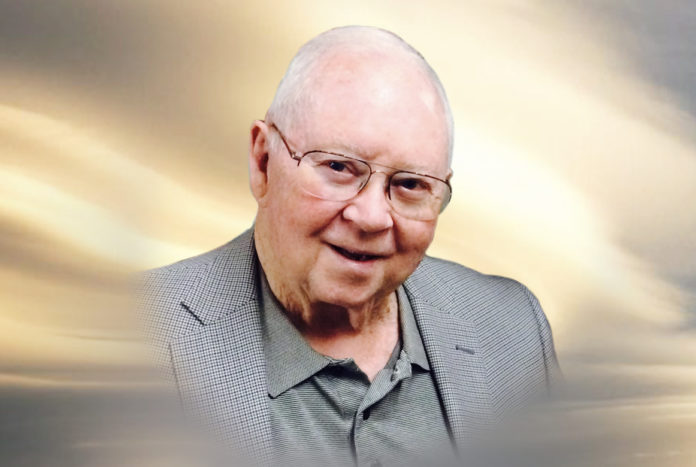 It is with sadness in our hearts that we announce the passing of gaming and lottery industry icon Duane Burke, who died peacefully on April 29, 2021, in The Villages, FL. He was just a few days shy of his 90th birthday.
A profound force in both the gaming and international lottery industries, Duane co-founded Indian Gaming magazine with Steve Burke (his son) in 1990, two years after the passage by the U.S. Congress of the Indian Gaming Regulatory Act. The magazine expanded with the growth of the industry, which began humbly from small bingo halls to what now includes world class destination resorts, representing a $34.6 billion industry today. In 2001, Steve purchased the magazine, becoming Publisher, and Duane delighted in the publication's continued success.
After an early career at the Boeing Company in Washington State, in 1971, Duane and his wife Doris, founded Public Gaming Research Institute, Inc. (PGRI), a publishing and conference management company for the world lottery industry. The company celebrates its 50th anniversary this year. After Duane and Doris' retirement, their daughter Susan Jason and her husband Paul took over leadership of PGRI. Duane and Doris felt enormous pride that both Indian Gaming magazine and PGRI continued to flourish and be important resources for their respective industries.
A prolific world traveler throughout his life, Duane's final travel adventure was a move to Florida last year with his daughter, son-in-law and caregivers, the Kanaveilomani family. Although many people know Duane exclusively from the gaming and lottery industries, what they may not know was that he was a huge presence in the life of his family. He and his wife Doris, who passed away in 2014, had a rich and inseparable union. They also adored their children, Steve (wife Anne) and Susan (husband Paul); were loving and doting grandparents to their three grandchildren and their spouses, Nicolle Meyers (Matt), Julie Drozdov (Brian) and Rob Burke (Greer); and great-children Jack and Lillian Meyers and Ella Drozdov.
Duane and Doris taught all of the family to always reach for their goals, and instilled an infectious, vibrant and entrepreneurial spirit. Duane especially enjoyed toasting everyone at whatever table he was gathered around and encouraged others to enjoy life to the fullest – something he and Doris always succeeded at. His advice for a successful marriage was to tell your significant other each and every day that you love them. After incredible care by his family in Florida, some of the last words he heard were from his son, Steve, who told him how much he and all of the family loved him, before he peacefully slipped away.
Duane will be missed deeply by his family and many friends around the world. A visitation and funeral will be held May 4 at Hiers-Baxley Funeral and Life Event Center, The Villages, FL. A private burial will be held May 22 in Bellevue, WA followed by a celebration of Duane and Doris' lives together held on Bainbridge Island, WA.