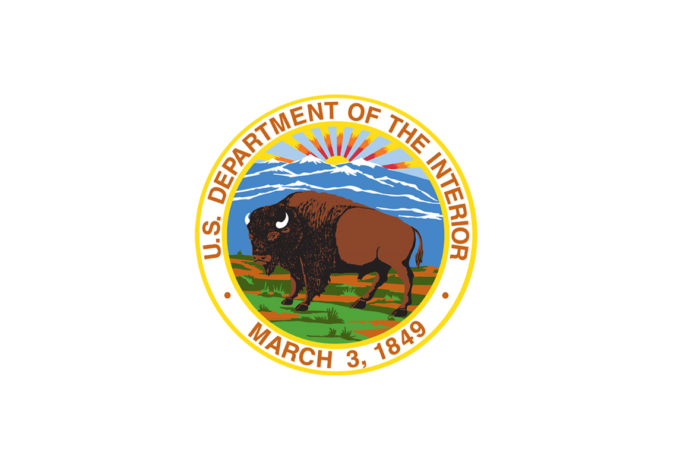 PHOENIX, AZ – Secretary of the Interior Deb Haaland and Assistant Secretary for Water and Science Tanya Trujillo traveled to Phoenix, AZ, this week to underscore the Department of the Interior's commitment to Indian Country and the historic investments from President Biden's Bipartisan Infrastructure Law to address the Western water crisis.
On Monday, Secretary Haaland and Congressman Tom O'Halleran held a listening session with the Inter Tribal Council of Arizona. There, she heard from tribal leaders about the issues impacting local communities, including the climate crisis and the ongoing water crisis facing the West. Secretary Haaland highlighted the Bipartisan Infrastructure Law, which is delivering $13 billion to Indian Country, including $216 million for climate resilience programs and $250 million to support water and health infrastructure. These critical investments will help bolster community resilience, replace aging infrastructure, expand access to clean drinking water, and ensure that everyone has access to high-speed internet.
On Tuesday, Secretary Haaland, Senator Mark Kelly, Chairman Raúl Grijalva, Congressmen O'Halleran, Greg Stanton, and Ruben Gallego visited the Gila River Indian Community to highlight the announcement that Interior will allocate $1.7 billion of Infrastructure Law funding this year to fulfill settlements of Indian water rights. Working in consultation with tribes, this funding will help deliver long-promised water resources to tribal communities, certainty to all their non-Indian neighbors, and a solid foundation for future economic development for entire communities dependent on common water resources.
Later, Secretary Haaland, Senator Kyrsten Sinema, Congressmen O'Halleran and Stanton, and Phoenix Mayor Kate Gallego visited the Salt River to highlight the Urban Waters Federal Partnership and the work of the Rio Salado Project that is helping protect, restore and revitalize the Salt and Middle Gila River Watershed. Urban Waters brings together 15 federal agencies to work collaboratively with local communities and partners to restore urban waterways and their environments to boost recreational opportunities, help local economies, create jobs, and protect the health of Americans. These goals are reflected in the Biden-Harris administration's America the Beautiful initiative and recognize the importance of protecting, conserving, and restoring natural systems.
Secretary Haaland and Assistant Secretary Trujillo wrapped up their trip with a visit to the Arizona Department of Water Resources where they convened a roundtable with Senator Kelly, Chairman Grijalva, Congressmen O'Halleran and Stanton, tribal and community leaders, and local water managers to discuss the ongoing drought crisis facing the West. Secretary Haaland discussed the billions in investments in water and drought resilience from the Bipartisan Infrastructure Law. These resources will help build resilient communities, protect water supplies for people and the natural environment, and fund water efficiency and recycling programs, rural water projects, WaterSMART grants, and dam safety to ensure that irrigators, tribes and adjoining communities receive adequate assistance and support.