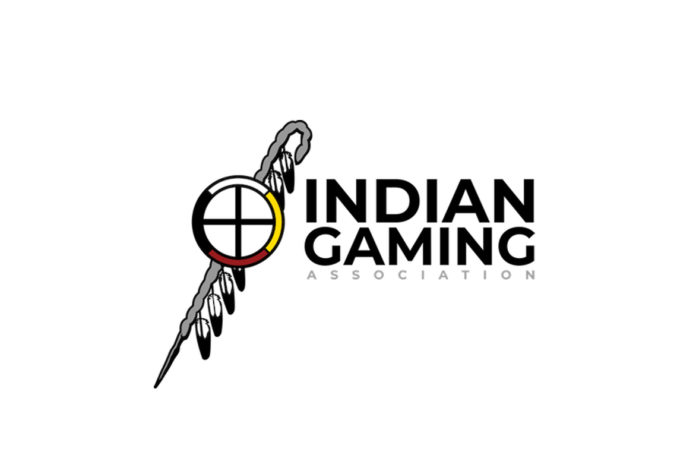 WASHINGTON, D.C. – Indian Gaming Association (IGA) Chairman Ernie Stevens Jr. and several IGA board members recently joined the 27th Annual National Indian Women's "Supporting Each Other" honorary luncheon hosted in conjunction with the National Congress of American Indians (NCAI) Executive Council Winter Summit at the Capital Hilton.
Honorees included Marilyn Malerba, Chief of the Mohegan Tribe of Connecticut, appointed by President Joe Biden as the United States Treasurer in June. The appointment made her the first Native American to hold this position. Shannon Holsey, President of the Stockbridge-Munsee Band of Mohican Indians, serves on the Executive Board as the treasurer of NCAI.

"I always look forward to joining in on this recognition yearly," said IGA Chairman Stevens. "It set the stage to recognize and celebrate the outstanding contribution of these honorees as our Indian Country warriors, always ready to stand and defend tribal sovereignty and our people. For over two decades, I have been honored to participate in this fantastic luncheon, where we have recognized and celebrated the leadership of many outstanding Native women leaders. It's a natural place for me as I have grown up in this industry and worked side-by-side with these amazing women."

"Treasurer Malerba and President Holsey are two of the most dignified leaders I have known and worked with for many years," said Stevens. "Our women are our strength and our resilience and ensure our future. Without a doubt, Treasurer Malerba and President Holsey are two of the truest examples of the strength of leadership in Indian Country. These great women leaders have been strong advocates for, not only the tribal communities they represent, but are the greatest example of leaders who have dedicated their lives to advancing all of Indian country." Stevens presented flowers to the honorees.

Minnesota Lieutenant Governor Peggy Flanagan presented the luncheon keynote. Flanagan was recently elected to her second term and is the first Native American to be elected to that post in Minnesota. She served in the Minnesota House of Representatives from 2015 to 2019.

The event was sponsored by the Indian Gaming Association, Tulalip Tribes, Indigenous Pact, Pechanga Tribe, National Indian Health Board, Seattle Indian Health Board, the Lummi Tribe, the Jamestown S'Klallam Tribe, Emily's List and Ad Pro.