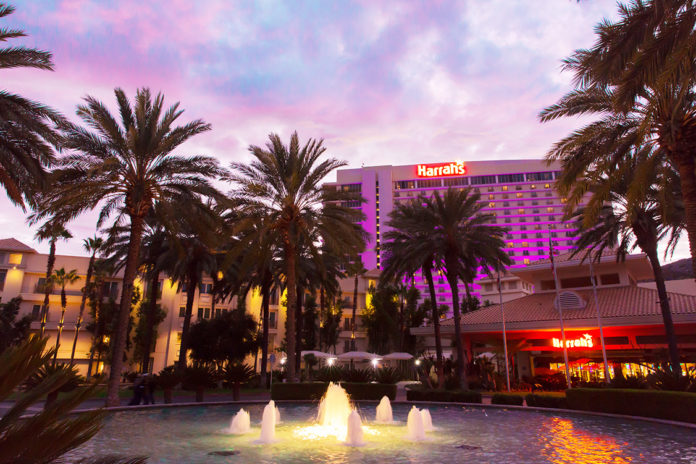 FUNNER, CA – Harrah's Resort Southern California will open its latest restaurant concept, Salt & Fin, on Dec. 19. The upscale dining restaurant and oyster bar will feature world-class seafood dishes and be the fifth full-service restaurant on the property, joining the recently opened Hell's Kitchen.
Salt & Fin was conceptualized with the goal of providing guests a variety of unique experiences to choose from. With Salt & Fin, Harrah's Resort SoCal offers guests another high-end culinary experience at a more accessible price point. The restaurant features an upscale menu inspired by the sea, with locally-sourced, sustainable fish caught and served daily. With dishes like seafood cioppino with calabrian chile broth, whole grilled fish with fennel, and ocean water poached lobster, diners will be able to enjoy fresh, high-quality seafood from the nearby California coast.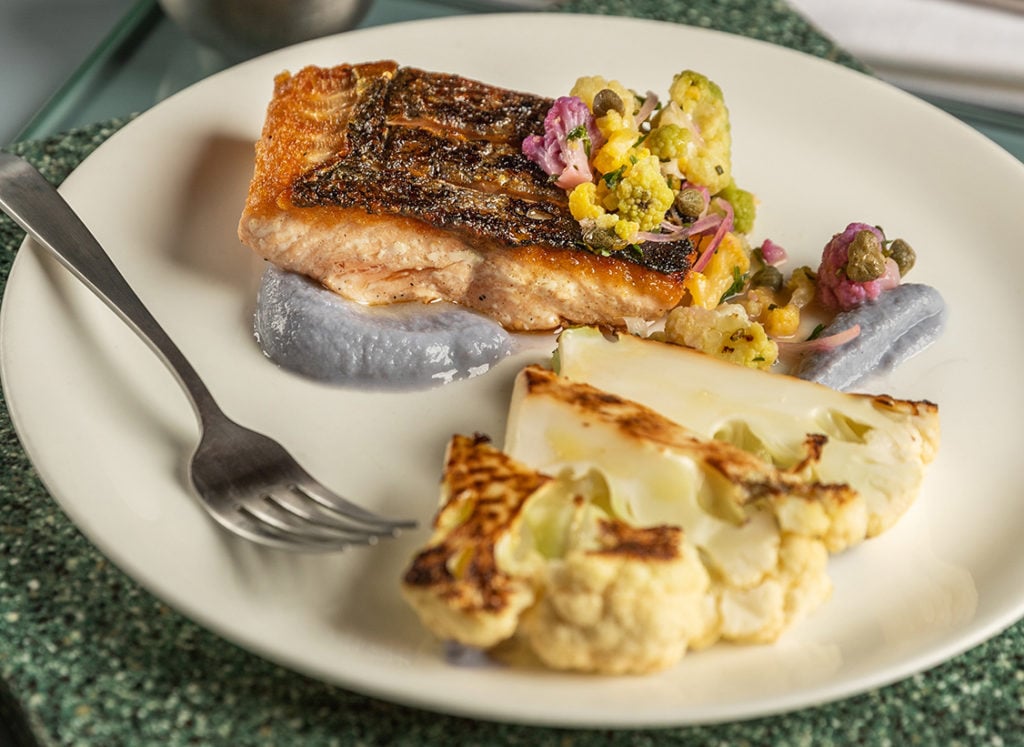 "Here in Funner, CA, we not only strive to give our guests a playground to explore, but a place to enjoy the delicacies of life, which in our eyes, is high-quality food and hand-crafted cocktails," said Bradley Burkett, Director of Restaurants at Harrah's Resort Southern California. "We are thrilled to be expanding our dining options with the opening of Salt & Fin, and can't wait to watch as guests create lasting memories over our stunning seafood towers and truly delicious dishes." 
"We are all looking forward to the opening of Salt & Fin," said Chairman Bo Mazzetti of the Rincon Tribe. "Our goal is to continue to provide great food options while visiting Harrah's Resort SoCal. We will never stop listening to our guests' recommendations and only want to make their experience enjoyable and memorable."
Salt & Fin will be led by Executive Chef Eric Mickle. Hailing from Colorado Springs, Mickle perfected his culinary craft in popular destinations such as Las Vegas, Washington D.C. and Los Angeles. He got his start cooking at the Four Seasons Residence Club in Carlsbad, CA, and has worked under the guidance of world-renowned chefs like Mario Batali, Michael Mina and Gordon Ramsay.
"Since moving to California, my affinity for seafood has grown immensely, and I'm excited to share my creations with the guests of Harrah's Resort SoCal," said Chef Mickle. "It's an honor to teach a generation of young chefs how to elevate classic dishes, and I can't wait to see how guests enjoy the signature dishes we've created, like the Pink Salt Brick Tuna Tataki and the Salted Peanut Butter Cheesecake with blueberry basil 'jelly' and caramelized white chocolate crumble."
The 3,565 sq. ft. space can seat approximately 136 guests, and includes an expansive bar, waiting area and private dining room. Salt & Fin will be open for dinner seven days a week, Monday through Sunday from 4:30pm to 10:00pm. The restaurant will be first-come, first-serve to all guests of the property.