MURPHY, NC – Harrah's Cherokee Valley River Casino & Hotel held a groundbreaking ceremony to celebrate the commencement of its $275 million expansion project. Expected to reach completion in 2024, the project will create more than 2,500 construction jobs and over 100 operational positions upon opening. Planned additions include 25,000 sq. ft. of expanded gaming floor, a 296-room hotel tower, and a 12,000 sq. ft. rooftop restaurant.
The ceremony saw remarks from Principal Chief Richard Sneed of the Eastern Band of Cherokee Indians and Tommy Lambert, Tribal Casino Gaming Enterprise Chairman, in addition to leadership from Harrah's Cherokee including Brooks Robinson, Regional Senior Vice President & General Manager; and Lumpy Lambert, General Manager of Harrah's Cherokee Valley River Casino & Hotel.
"We are thrilled to gather today to see this project commence," said Lambert. "The completion of this project will further enhance our guests' experience, economic impact to the region and will demonstrate our commitment to remaining a powerhouse in the entertainment industry across the enterprise."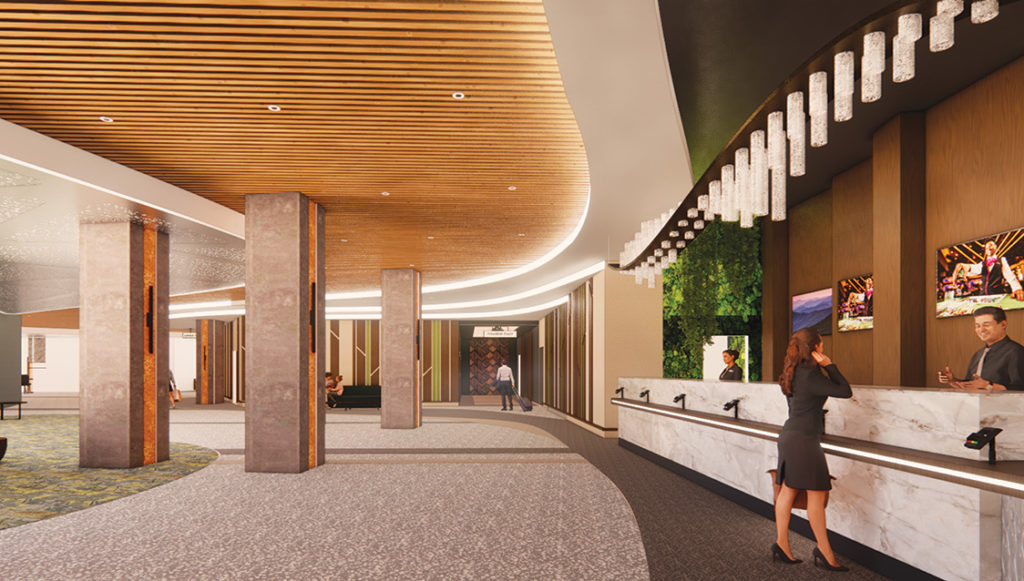 Harrah's Cherokee Valley River first opened its doors to guests on September 28, 2015. With the groundbreaking ceremony closely following its seventh anniversary, the project's commencement is timely to Lambert as he reflected on the growth and success of the company over the last seven years.
"Since opening day, we have continued to exceed all expectations set for us," said Lambert. "This will be our second expansion project since opening, with the first expansion completed back in 2017. We are grateful for the continued support we have received and look forward to welcoming guests to enjoy new experiences in 2024."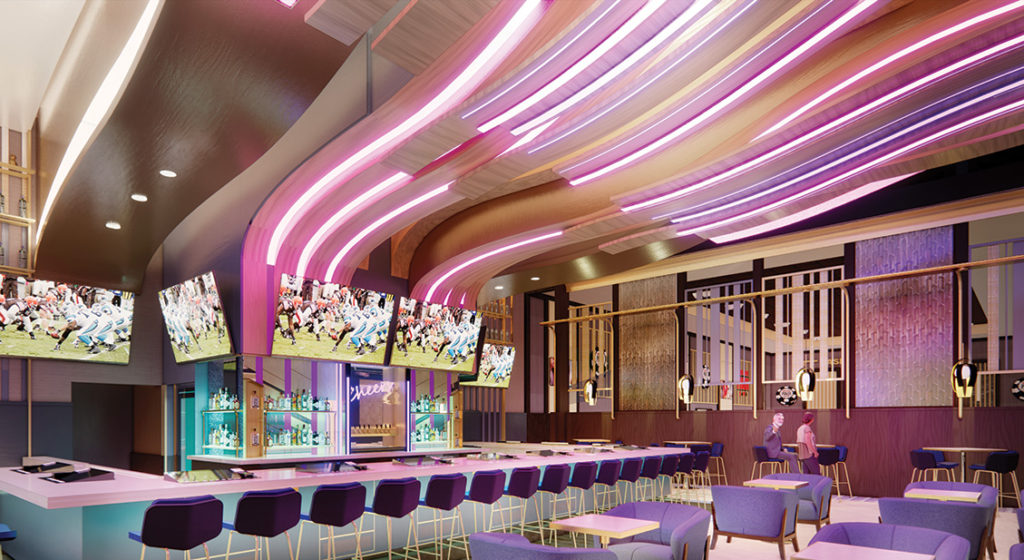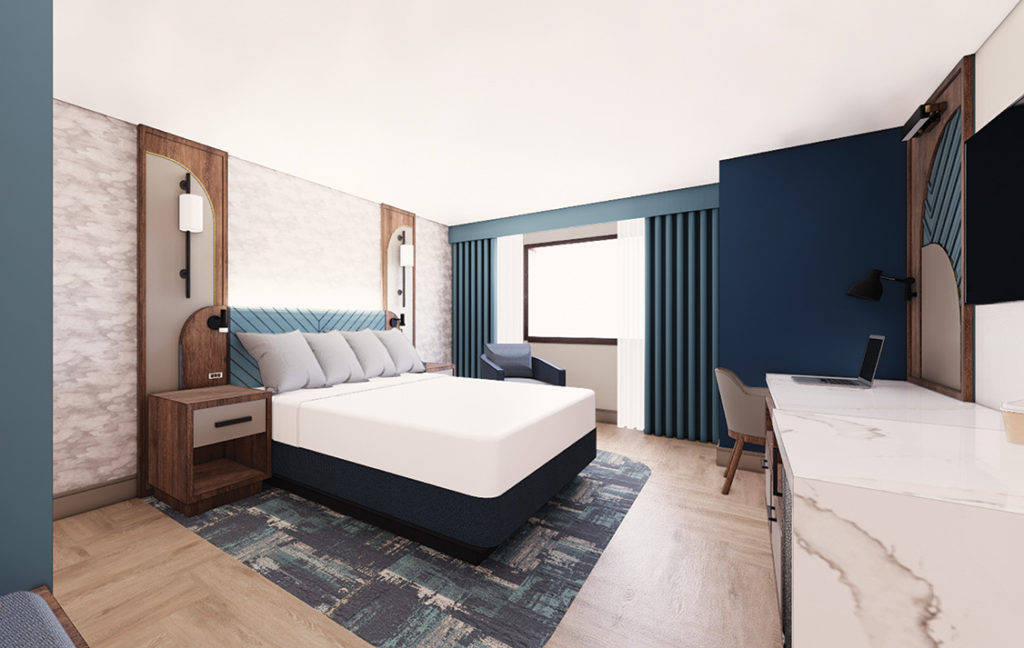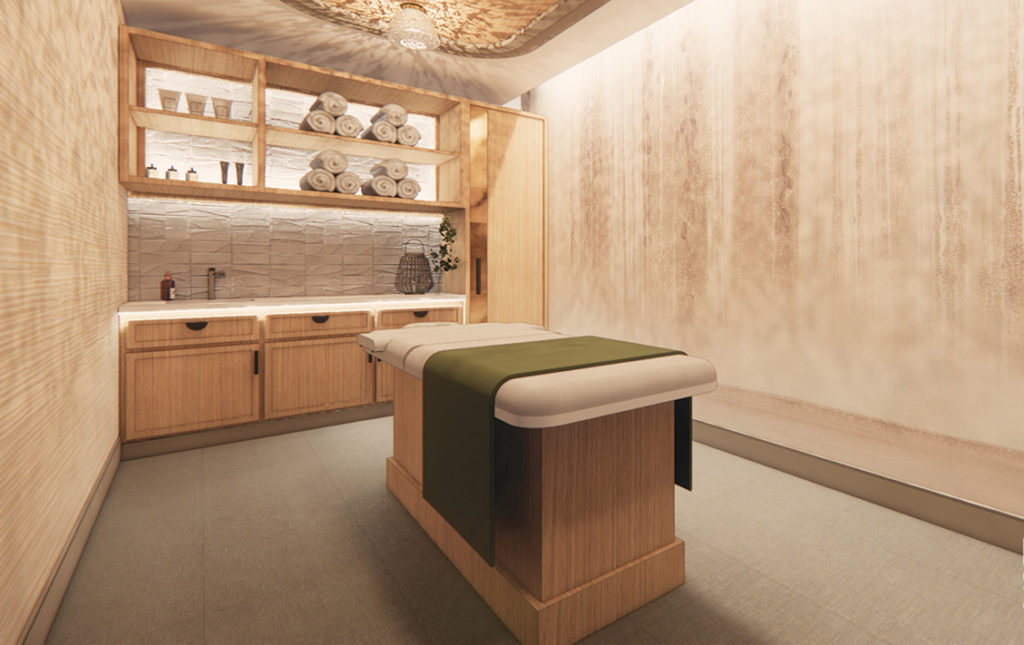 Upon completion, the project will introduce new concepts in gaming, lodging, dining, and other services.
Gaming

25,000 sq. ft. of expanded gaming floor will provide a 50 percent increase of gaming and bar space. The new space will include:
400 new slot machines
12 additional table games
10-table World Series of Poker (WSOP) – poker room
22-seat casino center bar featuring 14 tabletop gaming units, eight beer taps, bar top and lounge seating
Expanded 30-seat motorcoach lobby for bus patrons
Lodging
The new hotel tower will double the total number of guest rooms currently available. Full features include:
296 additional rooms
Indoor pool
Fitness center
Newly expanded hotel porte-cochere equipped for valet services
Expanded hotel lobby with upgraded hotel registration and retail space
Dining
Guests can expect offerings at breakfast, lunch, and dinner with seating available indoors or on the outdoor rooftop terrace complete with breathtaking mountain views. A 25-seat bar and wine cellar will also be featured in the 12,000 sq. ft. space.
Spa
The 9,600 sq. ft. full-service spa and salon will invite relaxation for patrons with treatments and hydro-thermal offerings. The space will include six treatment rooms, a sauna and steam room, plunge pools, and a relaxation lounge.
Parking
The new structure will offer over 1,700 additional parking spaces, including six electrical charging stations and direct, covered access to the hotel lobby and casino gaming floor.