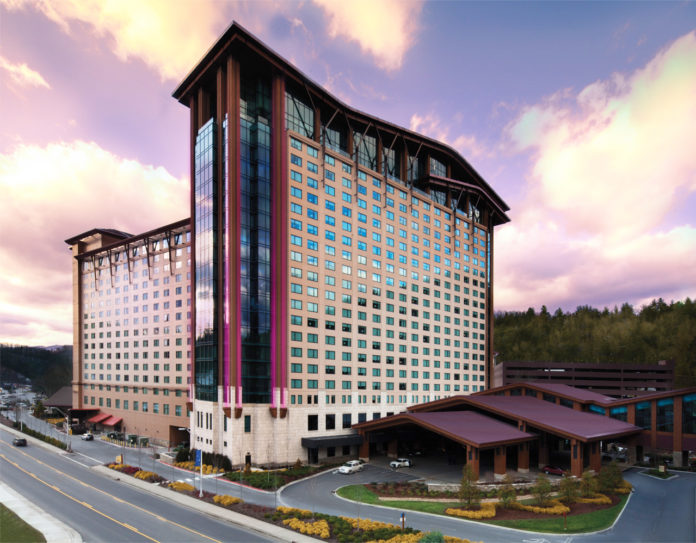 CHEROKEE, NC – Harrah's Cherokee Casino Resort has recently implemented the help of Ivy, a 24-hour virtual personal concierge service.
The first automated guest engagement platform for hotels powered by IBM's Watson, Ivy allows hotel guests of Harrah's Cherokee Casino Resort to request services they need to enhance their stay, all from their mobile device. Ivy can provide information on dining, entertainment and spa experiences and facilitate housekeeping and maintenance requests. Ivy is also able to recognize unsatisfied guests and will alert a member of Harrah's Cherokee's team in real time of their issue.
"We are excited about this technology as it will further assist hotel guests throughout their journey at the resort," said Brooks Robinson, Regional Senior Vice President & General Manager of Harrah's Cherokee Casinos. "We aim to provide unmatched customer service at our properties, and Ivy will allow us to continue to provide a seamless experience during their stay with us."
After check-in, guests who have provided a cell phone number for their reservation receive a welcome message from Ivy encouraging them to text her with any questions or requests. If there is ever a question that Ivy doesn't know, Harrah's Cherokee's Service Connection Center is able to take over at any time. Guests can continue to text with Ivy once they return home for common requests such as to obtain a copy of their folio or report an item left behind as well.