WAYLAND, MI – Gun Lake Casino has announced a unique partnership with Paws with a Cause to allow assistance dogs in training on the casino floor. The dogs and their trainers will have the ability to walk the Gun Lake Casino floor to acclimate the assistance dogs to new sights, sounds, and elements.
"We are thrilled to provide such a special opportunity to Paws with a Cause," said Jose Flores, Gun Lake Casino Vice President and General Manager. "Our extraordinary environment will only benefit these dogs and their future clients as they experience our unique lighting and sounds. Venues like ours are potential stops for these dogs once they move on from training and are out in the community."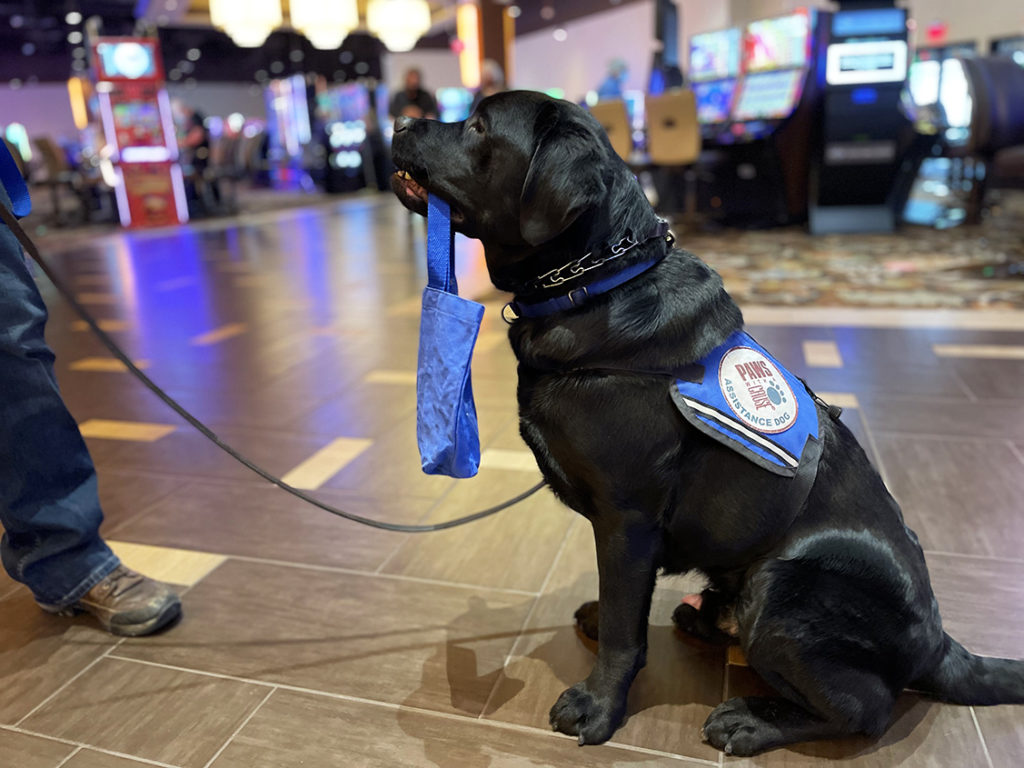 Six to eight dogs will take to the property floor once per month with their experienced Paws with a Cause trainer, as part of their final stages of training. Upon graduation of training, the dogs will be certified and head into the community to serve those with physical disabilities, epilepsy, deafness, children with Autism and more.
Each dog that trains at Gun Lake Casino has already been assigned to a client once graduating, meaning the trainers will be training the dog for a specific person. It's the first partnership of its kind for Paws with a Cause, which was founded in 1979.
"Allowing our assistance dogs unique training time in an environment full of unfamiliar sights, smells, and sounds is critical for their success," said Michele Suchovsky, Chief Executive Officer of Paws With a Cause. "Gun Lake Casino is the first business of its kind to offer an opportunity like this for our dogs and trainers. We are thrilled to work with a community partner dedicated to making a direct impact on the lives of people with disabilities."