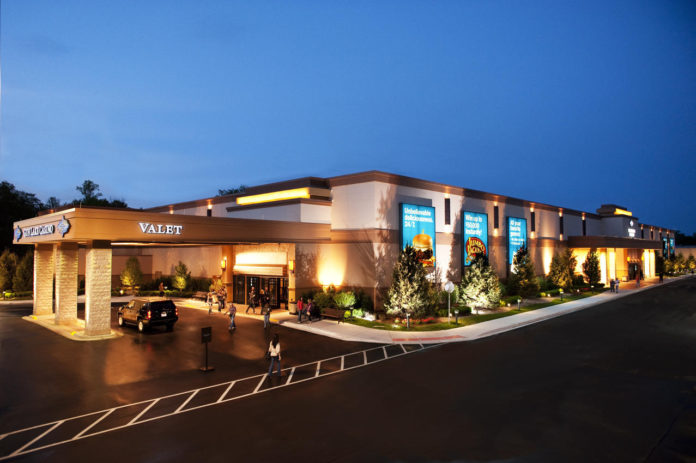 WAYLAND, MI – In support of breast cancer awareness month, Gun Lake Casino (GLC) is contributing for the seventh consecutive year to help in the fight against cancer. GLC is supporting the American Cancer Society's "Making Strides Against Breast Cancer" campaign. During the month of October, GLC is raising money and hosting a variety of events at the casino to encourage team members and guests to contribute to the effort and raise awareness for a cure.  
"Here at Gun Lake Casino, we pride ourselves on making a positive contribution to the health and well-being of the community," said Carter Pavey, Assistant General Manager of Gun Lake Casino. "Our annual breast cancer awareness campaign has become an important event to further this mission. During the month of October, we are working in a variety of ways to make a difference in the fight against breast cancer."
For the second consecutive year, GLC is a presenting sponsor to the American Cancer Society with a pledge of donating at least $15,000. Each of the last three years GLC has exceeded its minimum pledge in fundraising dollars.
Also during the month of October, donation boxes will be set up on various locations throughout the casino. Pink desserts and pink martinis will be on sale throughout the food and beverage venues with sales being donated directly to the American Cancer Society. The property will feature pink game promotions, and pink button sales with the slogan "Real Men Wear Pink," along with various pink décor and design.
In addition to the various efforts of raising donations, the American Cancer Society will be present on select Tuesdays throughout the month, offering informational pieces and fun swag to contribute to awareness efforts. Furthermore, limited edition GLC Rewards players' cards will be made available, free to all existing and new club members.
GLC team members will participate in the Making Strides Walk in Grand Rapids on Oct. 16 and the American Cancer Society will visit GLC for a "Pop-Up Pink Party" on Oct. 1.