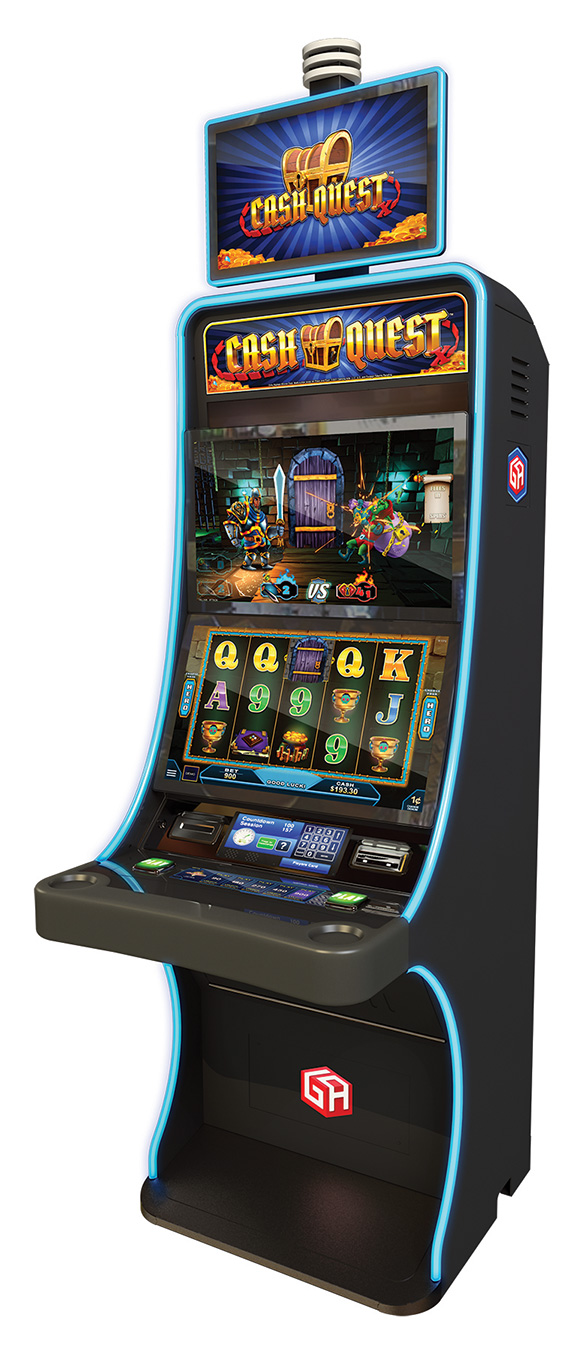 Gaming Arts
Phone: (702) 818-8943
gamingarts.com
Class III
THE ADVENTURERS™

Gaming Arts excites players with a new type of gaming experience in the Cash Quest™ Series. Players have the opportunity to create their own adventure in this thrilling new game, The Adventurers™. Gameplay begins by choosing one of three characters, the Heroic Knight, the Wise Wizard or the adorable Elf, each with their own unique powers and set of skills. Once a player has chosen a character, the adventure truly begins.
During gameplay, swords and keys appear on the reels and are collected to help the adventurer defeat their enemies in the impending battles. If enough keys and swords are collected, the adventurer will defeat their enemy and be rewarded with big wins or wild symbols. Prizes grow with the ferocity of the enemy and the player can be awarded up to seven wilds on a single bet. This Dungeons and Dragons style game will delight all players. The possibilities are endless as different characters are chosen and different enemies are faced, all leading to maximum player excitement and entertainment. Companion game, The Protectors™, is the second title in the Cash Quest Series™ and follows mythical creatures as they embark on their own adventure.