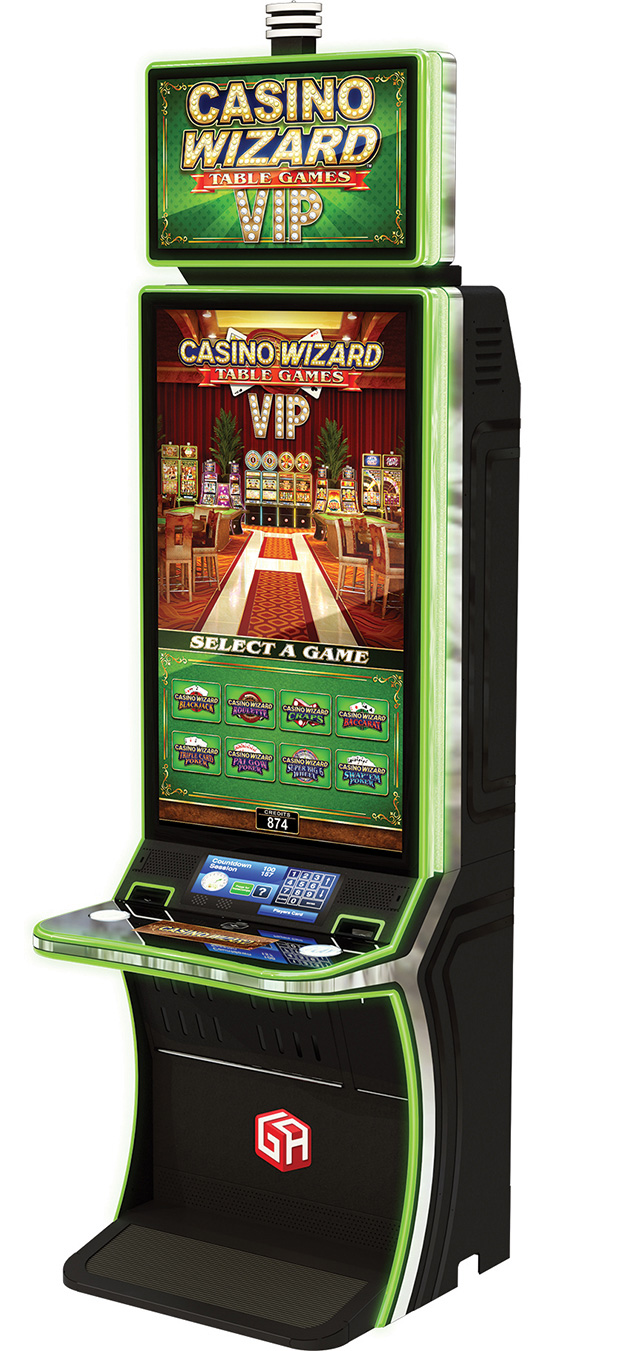 Gaming Arts
Phone: (702) 818-8943
gamingarts.com
Class III
CASINO WIZARD VIP™

Gaming Arts follows the incredible success of its full-featured ETG, Casino Wizard, with the world's most advanced and feature rich ETG, Casino Wizard VIP™. This first and only of its kind ETG game includes all the favorites of the ground-breaking Casino Wizard™ game such as, roulette, blackjack, craps and baccarat, and now expands upon this already incredible lineup by adding, Super Big 6 Wheel, Pai Gow Poker, Triple Card Poker and Gaming Arts exclusive, Swap 'Em Poker™.
This "Pit in a Box™" includes innovative high-hold side bets, special bonuses and progressives, which will excite new and returning players to this unique gaming experience.
Featured on the Gaming Arts' 49" VertX Grand portrait cabinet, with premium packaging options such as CubeX™ fully animated digital LED cube, digital wedges and booth seating, Casino Wizard VIP will stand out amongst any and all other ETG's on the floor. As the world's first and only electronic table game to boast an astounding eight games in one, this truly innovative game guarantees excitement on any gaming floor as both traditional table game players and slot machine players alike will be delighted.