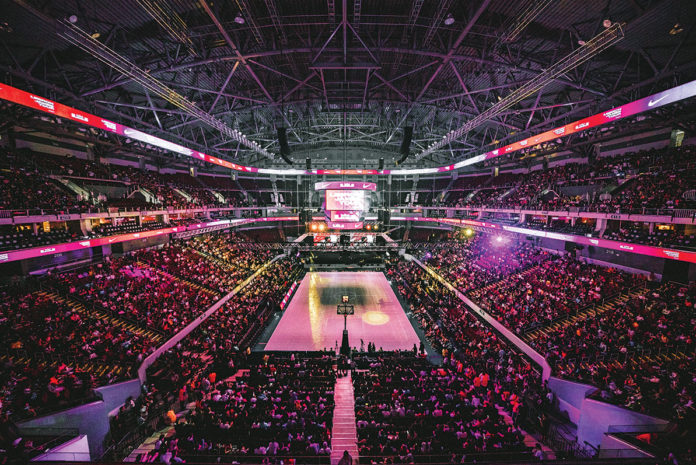 As sports betting rapidly moves across Indian Country, we highlight four premium sports betting vendors. Highlighted below are their company backgrounds, types of products and services provided for tribal gaming operations, and a look at milestone successes.
IGT PlaySports
(702) 669-7777
igt.com/playsports
G2E Booth #3659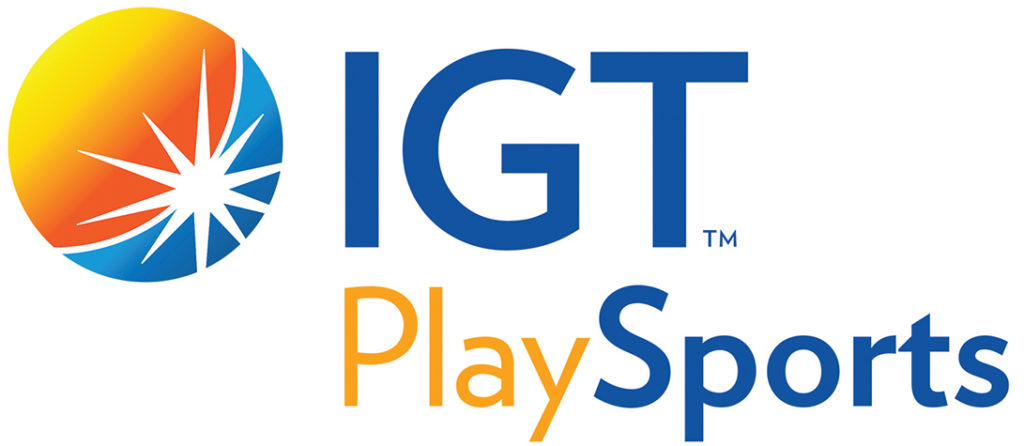 IGT PlaySports technology is currently powering sportsbooks at tribal casinos of all sizes in Mississippi, Arkansas, Oregon, New York, North Dakota, Colorado, and is scheduled to go live this month in Connecticut and Arizona. The company has also announced PlaySports deals with tribal casinos in additional states such as Washington, Louisiana, Wisconsin and beyond. The technology stack's versatility and scalability make it an attractive solution for operators seeking to expand their entertainment offerings to include sports betting. Additionally, the PlaySports platform is supported by a portfolio of self-service betting peripherals such as the PlaySports Kiosk, PlaySports Pad and CrystalBetting Terminal.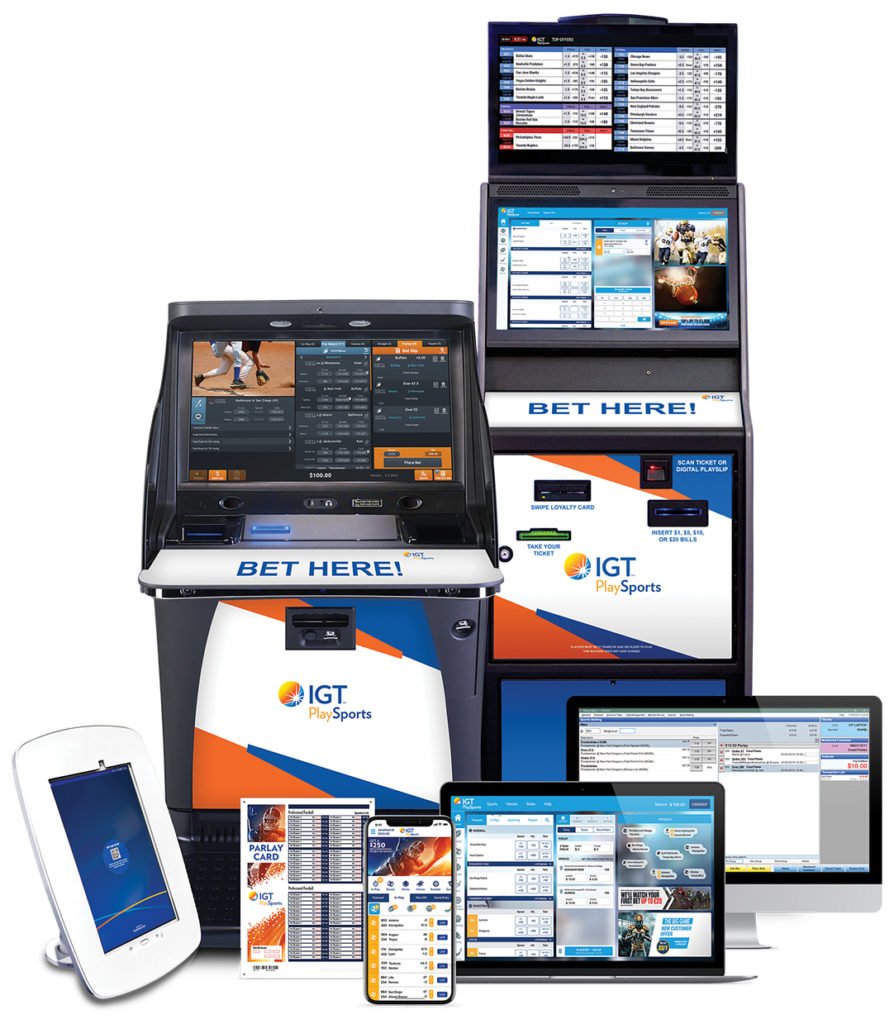 IGT's decades of experience as a supplier to tribal casinos across the U.S., and vast experience navigating complex regulatory environments, make IGT uniquely qualified to help tribal casinos create their sports betting enterprises. Casino operators know they can count on IGT for quality products and service, and have confidence that the PlaySports team and technology can help them drive growth and differentiate their offering.
In 2020, IGT launched its in-house trading advisory services team, paving the way for the company's highly popular turnkey sports betting service. With the turnkey tier of service, IGT PlaySports customers can have a single sports betting supplier and rely on IGT for its trading expertise. The skilled, Las Vegas-based team is highly accessible to its customers, helping casinos such as Ute Mountain, Sky Dancer Casino and Pearl River Resort manage data feeds, improve player acquisition and retention and elevate player engagement. The IGT PlaySports team also helps tribal operators maximize the returns on their IGT investments through comprehensive training.
Kambi
(302) 505-0880
kambi.com
G2E Booth #2230

Kambi is a leading provider of sports betting technology and services to the regulated U.S. betting and gaming industry. The trusted partner to more than 30 operators, including Churchill Downs, Rush Street Interactive and Penn National Gaming, Kambi has a history of proven excellence in online and on-property sportsbook provision, providing operators with the high-performance technology and regulatory certainty required to out-compete the market.
Kambi also has a growing list of valued tribal partners such as Seneca Gaming Corporation and Four Winds Casinos, and has provided first-class sports betting experiences to tribal operators and their communities following the repeal of
PASPA in 2018.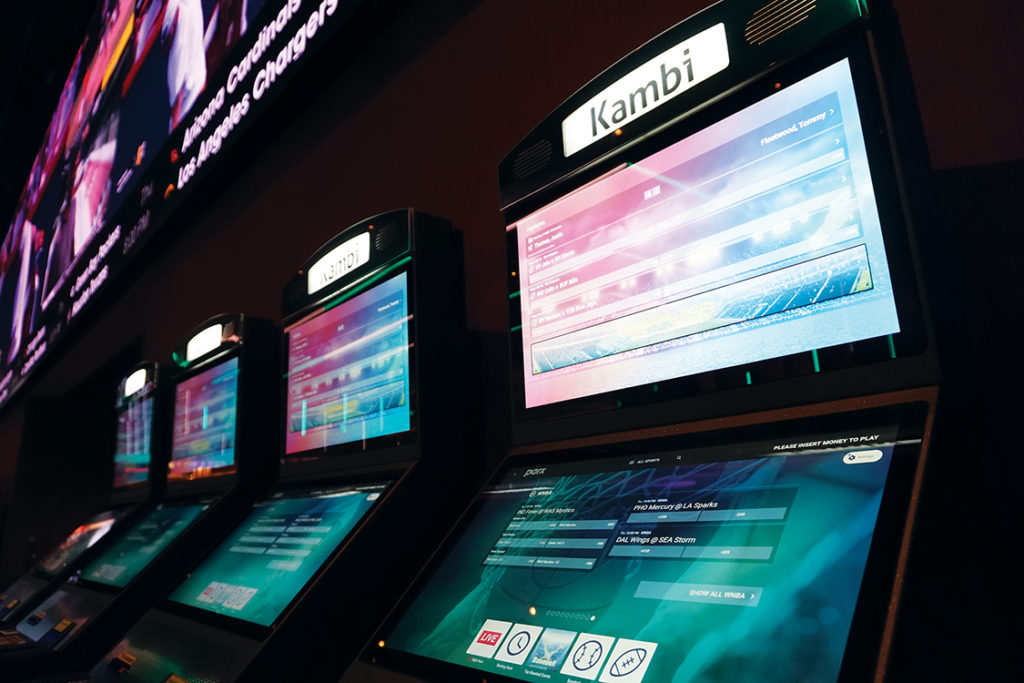 Completing launches in 15 states to date, Kambi's success is underpinned by its strong record in the fields of compliance and regulation. Combined with an unmatched deployment speed, this has seen Kambi deliver more market-firsts in the U.S. than any other sportsbook provider, taking the first legal wagers in states including New York, Illinois and Michigan. In the case of Four Winds and Seneca, both were able to launch on-property sports betting just a couple of weeks after partnerships were signed.
Kambi's sports betting services encompass a broad offering, from compliance provision and odds-compiling through to customer intelligence and risk management, built on and delivered through an award-winning, in-house developed software platform. Sports betting has the capability to act as a conduit for driving revenues not just from the sportsbook, but across the entire casino floor, while also attracting new customer demographics with provably higher long-term value.
Empowered by Kambi's range of differentiation tools, tribal operators can also control crucial player-facing elements of the sportsbook to cater to their dedicated customers, including front-end and odds. Furthermore, as the Kambi network continues to grow, so too does the value it offers its partners. The success Kambi delivers is anchored in the company's ability to leverage data from a global player base, creating network advantages that increase as each new partner is added and existing partners grow.
Novomatic Americas
(224) 802-2974
www.novomaticamericas.com
G2E Booth #1259

Novomatic Americas has established itself as one of the largest kiosk providers with its Novomatic ActionBook™. The company's model is to provide a premium self-service betting kiosk for customers that incorporates the best premium software in the gaming industry. Novomatic ActionBook works with all premium software providers and 800+ kiosks have been placed in the field. Novomatic ActionBook™ has been a tremendous success and Novomatic's footprint will only continue to grow as tribal sports betting legalization increases. Players love the company's non-intimidating kiosk and simple user learning curve.

Novomatic Americas is committed to helping tribal customers build "next generation retail experiences" to meet the demands of 21st-century sports betting customers. The company strives to create long-lasting partnerships by working together to identify needs and provide quality solutions. Through experienced leadership, and a commitment to innovation, Novomatic Americas has demonstrated the Novomatic ActionBook™'s capacity to continue its expansion across North America as tribes determine their preferred business model. The company looks to be their key sports betting terminal gaming partner.
Customers love Novomatic's kiosk option with its capabilities that increase ROI by utilizing common infrastructure components helping reduce costs and increase efficiency. Importantly, Novomatic Americas is unique in the tribal sports betting equation due to the company's deep experience as both a manufacturer and operator. The first-hand experience Novomatic has gained through operating over 230,000 gaming devices worldwide in 1,500 venues is fed into the R&D process to create robust and reliable, intuitive products.
Tribal customers value the fast ROI, low maintenance costs, and first-class after-sales service and support for Novomatic ActionBook™. As a global manufacturer, with a worldwide footprint, Novomatic Americas attaches great importance to collaborating with tribal partners and delivering a quality, turn-key kiosk solution.
SCCG Management
(702) 427-9354
sccgmanagement.com
G2E Booth #3526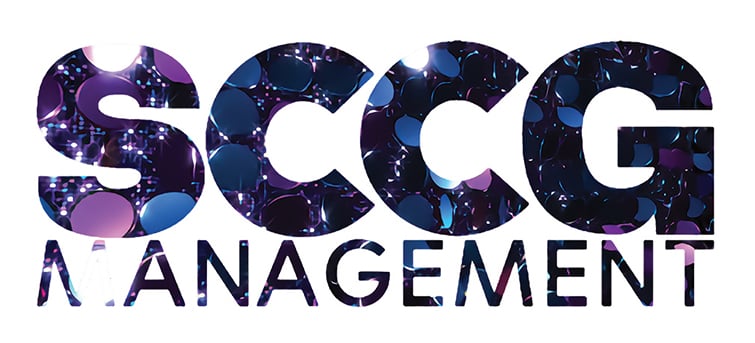 SCCG Management is a consultancy that specializes in sports betting, iGaming, sports marketing, affiliate marketing, technology, intellectual property protection, product commercialization, esports, capital formation, M&A, joint ventures, casino management, and governmental and legal affairs for the casino and iGaming industry.
SCCG has established client partner relationships with companies that bring best-in-class technologies, products, and solutions to the U.S. tribal gaming operators. These range from sports wagering hardware to software platforms and turnkey operation services at a global scale. SCCG also provides world-class supporting solutions for sports wagering, including secondary bet markets, fantasy sports, sports data APIs, KYC/risk management, bot detection and management tools, and geolocation.
In terms of sports wagering marketing support, SCCG Management has client partner solutions for affiliate marketing, data and AI-driven sports marketing platforms. Educational solutions for sports betting include play for fun and fantasy sports betting platforms, and fan engagement products for bar, restaurant, and arena venues. To boost visibility, SCCG has client partners who specialize in SEO/PPC agency model work for iGaming/mobile. As a final, but essential part of the full market set of solutions, SCCG Management represents client partners who deliver talent recruitment globally, in all disciplines related to sports wagering and iGaming.
A regular participant at tribal conferences such as NIGA, OIGA, and WIGA, Stephen Crystal, Founder, and CEO of SCCG Management, has been part of sports betting panels at most of these significant and productive tribal gaming events.
SCCG Management has most recently delivered turnkey sports wagering to Fort McDowell Yavapai Nation,Tunica-Biloxi Tribe of Louisiana, Poarch Band of Creek Indians, and Mohegan Sun as part of its sports betting operations business development efforts.
On behalf of their client betting partners for sports betting operations, SCCG Management successfully negotiated sports marketing partnerships with leagues such as the Colorado Rockies, the Iowa Cubs, and the Denver Broncos to support these sportsbook operations.
In terms of strategic planning and research support, SCCG Management has recently worked with The Mohegan Tribe and the Santa Ynez Band of Chumash Indians in furtherance of their business planning.
Scientific Games
(702) 532-7700
sgdigital.com/opensports
G2E Booth #1116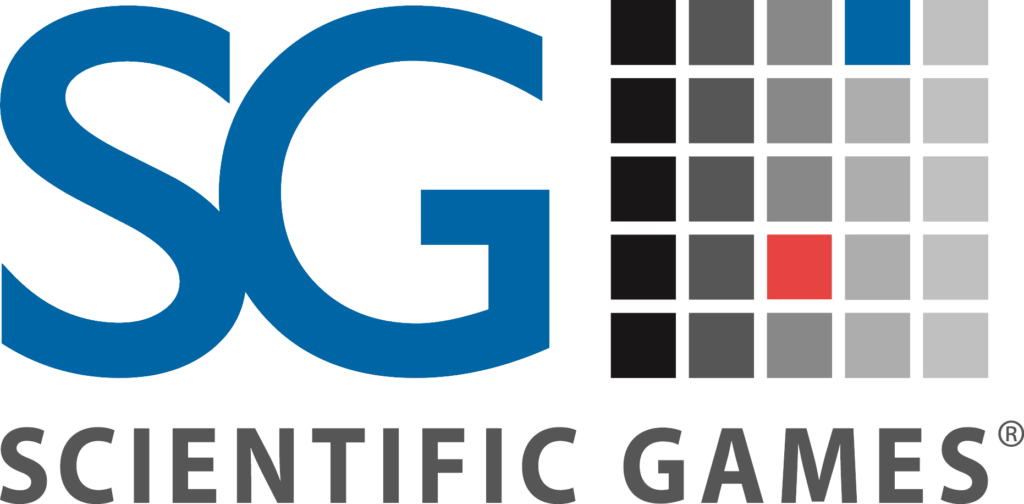 Scientific Games' industry leading sports betting technology, OpenSports, powers some of the world's leading sportsbooks and is a premier choice for tribal operators expanding their operations into sports betting for the first time. The OpenSports ecosystem features reliable and scalable retail and digital sports betting technology, including OpenBet, the proven betting engine that is celebrating its 25-year anniversary. More than three billion bets are placed through OpenBet each year, processing around 60,000 peak bets per minute and frequently reporting zero downtime during key sporting events. The modular portfolio also consists of player account management, global real-time betting data and pricing powered by Don Best Sports, as well as access to the world's only sportsbook content marketplace, OpenArena, designed to create the ultimate sportsbook experience.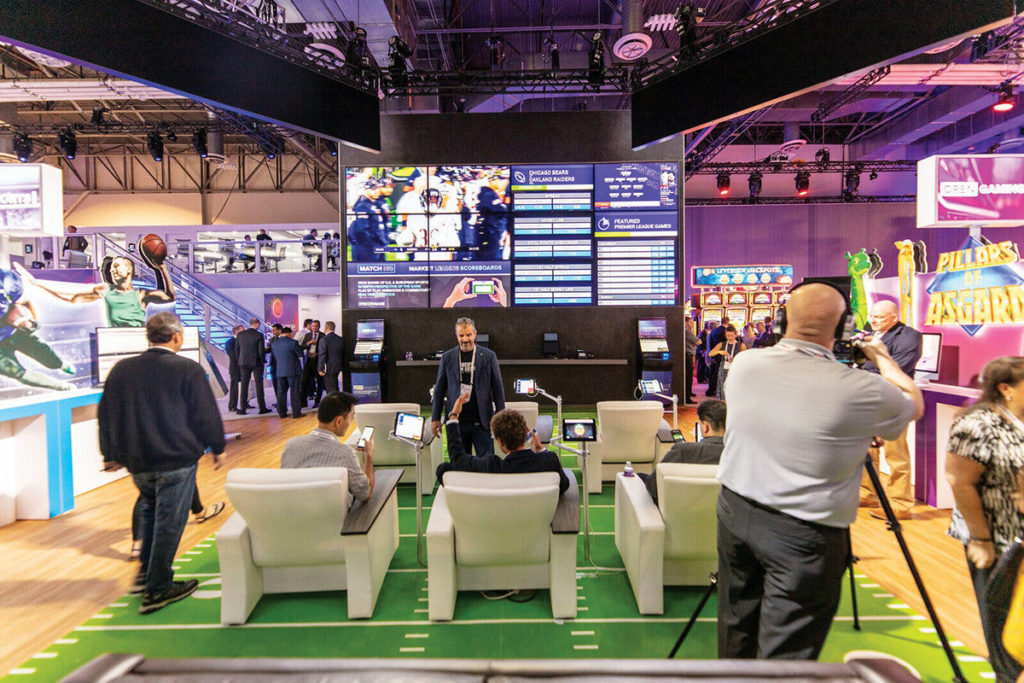 Earlier this year, OpenSports was significantly enhanced following the acquisition of BetBuilder pioneers SportCast. The company's flagship product allows players to build bets across multiple markets on a single game with instant pricing through a seamless user interface.OpenSports is powering several digital and retail sportsbooks for tribal operators across the U.S. Recently, Scientific Games secured a deal to deliver OpenSports to Casino Del Sol, an enterprise of the Pascua Yaqui Tribe, in Tucson, AZ. In addition to the tribe's first ever online sportsbook, SolSports, wagering on sporting events will be available at a retail sportsbook on site at Casino Del Sol, as well as self-service sports betting kiosks located throughout the casino and at its sister property, Casino of the Sun.
Casino Del Sol and Casino of the Sun are receiving the full sports betting offering combining the performance of the OpenBet engine with the versatility of OpenTrade, the full risk and liability management service powered by Don Best Sports. With this latest deal, Scientific Games continues to grow its network of tribal customers and remains at the forefront of delivering unmissable sports betting experiences.